When the new season of Monster Jam gets under way in January, the Lucas Oil entry will have a decidedly big rig look about it.
Lucas Oil, which is the official oil of Monster Jam, will field a truck that'll be a design first for the popular action series. The Stabilizer is based on Forrest Lucas's classic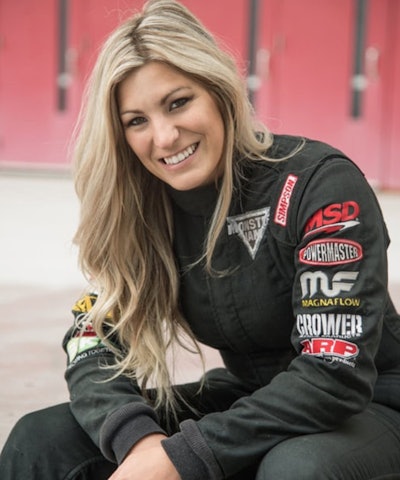 Peterbilt heavy-duty hauler, including historical references like the company's incorporation date as the DOT number on the door panel. This will be the first Monster Truck with a big rig look.
In addition to the new body style, the Lucas Stabilizer incorporates other features not seen on a monster truck. The design incorporates specific elements and accessories typical of semi-trucks like classic chrome fuel tanks, chrome exhaust stacks, air cleaners, and a bold heavy-duty grill.
As a truck driver and freight broker, Forrest Lucas and his wife Charlotte created his first product, Lucas Heavy Duty Oil Stabilizer, to provide added protection to vital engine components and keep his trucks running better and longer.
The Stabilizer will be driven by Cynthia Gauthier from Mirabel, Quebec, Canada. She is the first Canadian woman to drive in the Monster Jam series. She most recently piloted the Monster Mutt Dalmation truck with which she won the 2019 high jump title.
"This season will certainly be a special one for us. We are celebrating our ten-year partnership with Monster Jam and honoring the incredible history of the Lucas brand with our investment in the Lucas Stabilizer, an iconic symbol of American industry and work ethic," said Melissa Wonser, vice president of marketing at Lucas Oil.