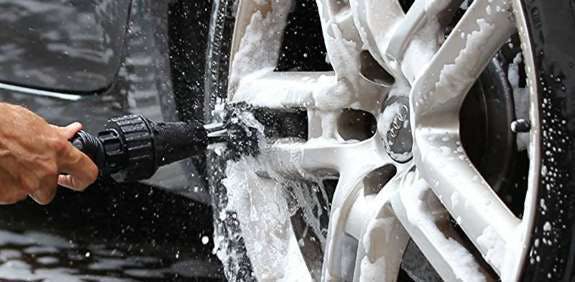 Dirt stands no chance against the Brush Hero.
Attach it to your garden garden hose and use this water-powered turbine to clean just about anything that can get dirty. It may have been created for detailing cars, but its applications are all but limitless. (Well, don't use it on the kids and pets!)
The Brush Hero requires no batteries or electricity, and has a simple but powerful design that delivers up to 15 lbs. of torque.
Made of durable plastic, the Brush Hero has two brush heads: one with tough bristles for caked on, stubborn dirt, and the other with soft bristles for sensitive surfaces like alloy wheels, fine paint.