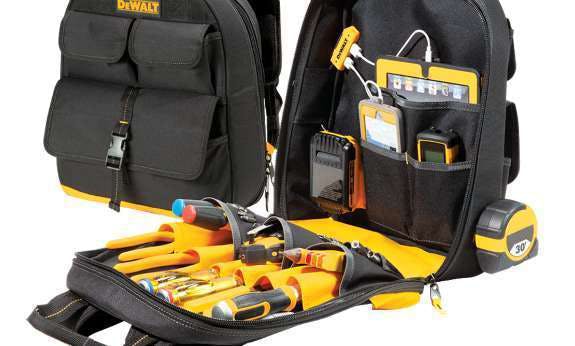 Being on the road as much as you are means having the stuff you need organized, accessible and transportable. It also means having your important devices — smartphone, tablet, laptop — charged and ready to support your work.
This backpack from Dewalt — the well-known toolmaker — does both. It has 23 pockets for your gear, gadgets, snacks, tools, tchotchke and paperwork. It also has a spot for a Dewalt 20 volt Max lithium ion battery and a USB charging dock. (Like the TV ads for Christmas toys say, "Battery not included.)
You can charge two devices at the same time with a maximum output of two amps.