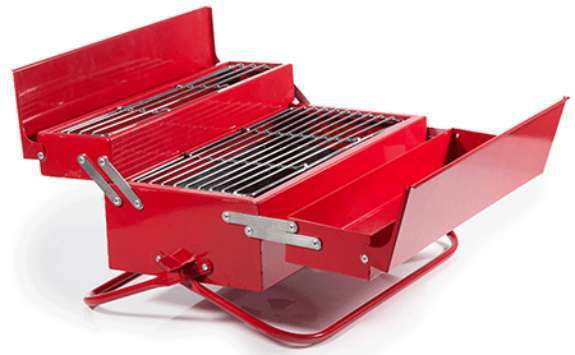 Think back to the good old days when Tim "The Toolman" Taylor ruled 1990s TV screens on "Home Improvement." We like to think this would be the grill he'd cook on f he were around today.
This BBQ grill looks like a classic metal toolbox, and folds up with a convenient carrying handle for easy transportation. Then it unfolds to reveal a warming rack and storage tray.
It features a 8″ × 15" stainless steel grill area, a removable fuel tray for your charcoal,and adjustable vent to control the flow of oxygen over the hot coals.
The tool box grill is made from steel and coated in super high temperature red paint.
Order online for $125.