Try as we might, we can't avoid every potential problem at home or on the road.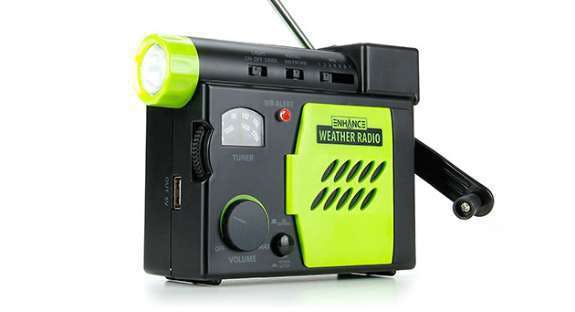 But, we can be ready if difficulties occur, as you know they will.
Such is the case with the weather. Blizzards, tornadoes, hurricanes, you name it, weather can cause temporary inconveniences or major emergencies.
The Enhance emergency weather radio helps you handle any of these if power goes out or you get stranded in your truck.
Aside from having AM, FM and weather bands, this radio has a light for when the power does go out and it also allows you to charge your devices. It runs on a pair of AA batteries and has a hand crank to keep it functioning.
It:
has seven weather alert stations: 162.550 MHz , 162.525 MHz , 162.500 MHz , 162.475 MHz , 162.450 MHZ , 162.425 MHz & 162.400 MHz
is easily transported or stored in your truck
is equipped with a siren if you need to summon help & WB Alert button
comes with a three-year warranty