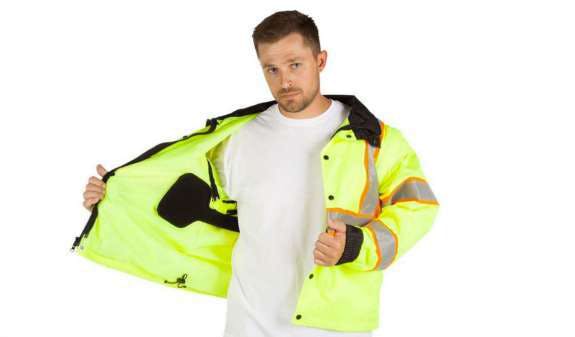 It's one thing to wear a coat that is warm, and another thing entirely to wear something that warms your coat and you.
The Torch is a universal, wearable heater you can swap between your coats.
Torch is a series of three thin, lightweight heating pads powered by a rechargeable 7.4V, 2,600 mAh Lithium Ion battery. It has four heat settings, and its batteries last up to five hours per charge.
The manufacturer says the Torch is sturdy enough for active use outdoors in the winter like snowmobiling, ice fishing or working outside.
The package includes enough kits for using the Torch in three different coats.