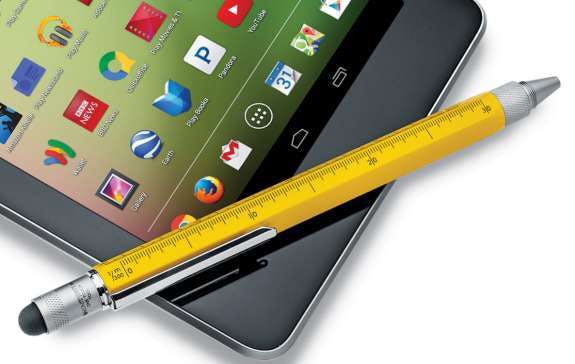 You cannot go on the road without a decent pen in your pocket.
Now, think about having a pen that also does eight more jobs.
This nine-in-one pen from the upscale gift catalog Herrington features a smooth writing soft-roll ballpoint at one end, and a sensitive touch screen stylus at the other.
Then, when you unscrew the stylus top, you find a reversible Phillips/flathead screwdriver, perfect for tightening eyeglasses and making other small repairs.
The pen's barrel features a built-in spirit level, four-inch ruler and three metric scale functions (1:100, 1:200 and 1:300).
Available online from Herrington for $29.95; refills are $9.95.