There is a new tablet on the market designed with truck operators in mind, and it can be used to access a mobile app the maker says is "… meant to make life on the road more convenient, enjoyable and cost-effective for drivers."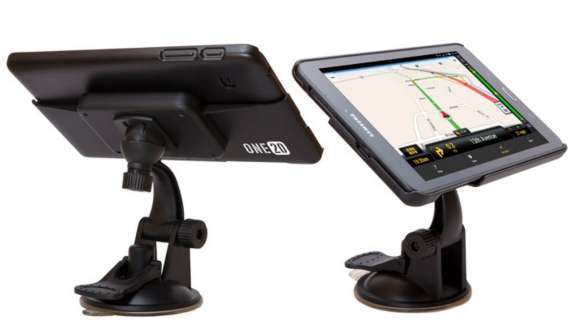 The ONE20 tablet retails for $399.99 and is available at TA and Petro Stopping Centers.
The tablet is a Samsung Galaxy Tab E 8-inch Android tablet. Its kit includes a truck mount, charger and case. Drivers can also subscribe to an accompanying 10GB per month data plan on AT&T's network for $79.99 per month. It's also pre-loaded with the MyONE20 app, that provides turn-by-turn, truck-safe navigation, open access to the Google Play store and access discounts, parking availability and weigh station statuses.
Makers say the My ONE20 mobile app was recently updated to include:
Trucker-Friendly Points of Interest – Plan trips around places truckers visit everyday, from truck stops to weigh stations and rest areas
Weigh Station Status – Know when scales are open or closed; information provided by other app users
Map Layers That Matter – Filter map results to TA and Petro Stopping Center locations or other truck stops, weigh stations or rest areas, plus live traffic status
Improved Search – Search nearby for food, exercise and fun (movie theaters, casinos, bowling alleys, museums and shopping malls)
Categories for Savings – Discounts on apparel, electronics, entertainment, food, fitness, hospitality, in-cab appliances, truck services, or truck supplies and products