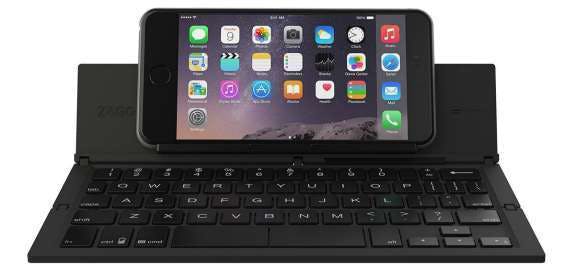 No matter how often you do it, or how skilled you are, there are times when you're typing an extended document on your smartphone and you feel like shouting, "A keyboard! A keyboard! My kingdom for a keyboard!"
While there are plenty of compact keyboards from which to choose, the ZAGG foldable wireless pocket keyboard has one real advantage, its universality. This keyboard works with smartphones and small tablets, as well as both Android and iOS devices.
It may seem smallish, but it's actually 85 percent the size of a desktop keyboard. Still it folds down into a compact 9″ x 2.5″ x  .5″ rectangle that takes up next to no space in your truck's cab.
The company says, "Its powerful lithium polymer battery lasts up to two years of regular use between charges."