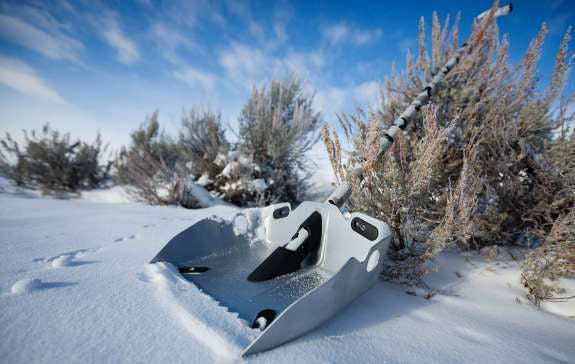 Winter just got a new enemy.
The Alpha Shovel, which destroyed its Kickstarter goal, is made of aluminum and has a serrated front edge for breaking ice. It features a sandblasted clear-coat finish to help keep snow from sticking.
What makes the Alpha Shovel particularly attractive to truck drivers is that it collapses and is easily stored, a plus when truck space is at a premium. It also has a telescoping handle that adjusts to the height of the user.
And if that's not enough, you can get an optional saw that fits into the handle.