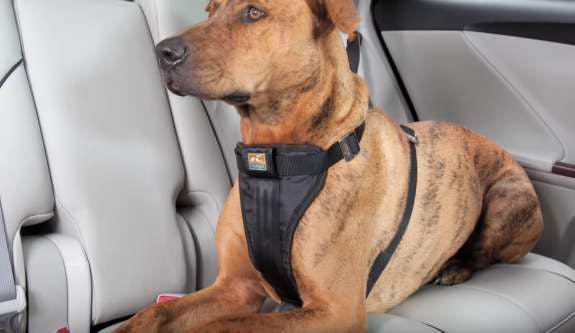 If you're fortunate enough to be able to take your dog along when you drive, it makes sense that they are as safe as you are going down the road.
Kurgo, makers of several products for traveling with your pup, makes the Tru-Fit Enhanced Strength Harness.
Crash-tested, this harness functions as a seat belt for your dog. It slips over your dog's head and clips around the midsection. It has five spots for adjustments, and the chest is padded.
But, this harness is not just for travel. It can be left on and used when you walk your dog as well.
Comes in five sizes and is available online starting at $16.50.