Let's face it, you rely on your feet to do a lot of work every day.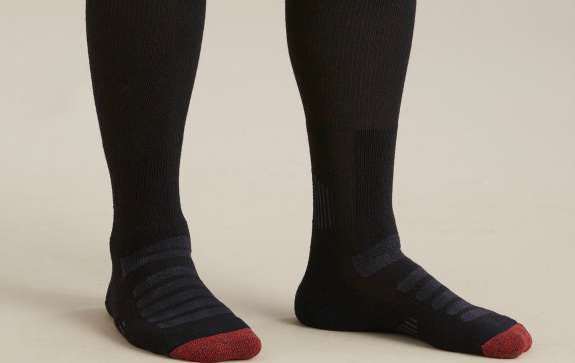 A 2010 study found that the average American takes 5,117 steps a day. (That compares to 9,650 steps for people in Switzerland, 7,168 for Japanese and 9,695 for people living in western Australia.)
As a truck driver, you may do less walking than that, but one universal truth remains: if your feet hurt, you're pretty much miserable all over.
The folks at Duluth Trading understand that and have created some socks that will give you some added support, especially if you are a trucker who is seated much of their waking hours.
Their lightweight, knee-high compression socks fit snugly to help improve circulation, a primary concern for truck drivers. This can help prevent deep vein thrombosis, and, simply put, they make your feet and calves feel better.
Made of breathable UltraSpun polyester, these socks wick away moisture to keep your feet from getting too hot or too cold.
Available online for $16.50.