Call it an occupational hazard, but sometimes your most valuable belongs — your cash, your ID, your credit card, fuel card, Subway loyalty card — may get exposed to conditions that are not the best for them. Even the best leather or fabric wallets may not protect against dust, dirt, rain, sweat and whatever else you might encounter loading and/or unloading.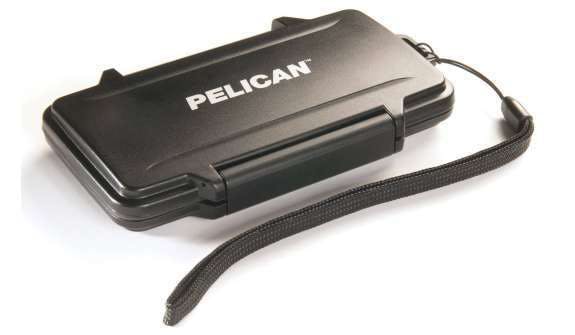 Pelican's Sport Wallet might provide all the protection you need. While it's not huge, it's secure.
Rigid and crush-proof, the Sport Wallet measures about 5 1/2″ x 3 1/4″ and is less than an inch thick. That means you may be able to also carry a spare SD card in one of its two mesh pouches, but not all of your receipts from the day.
The upside is that the Sport Wallet seals tightly and protects your stuff, especially if you're going to be outside a lot or when you exercise. This is important if you're an outdoors person and need to carry the essentials with you as you hunt or fish, four-wheel or snowmobile.
The Pelican Sport Wallet is available online for between $17 and $23, depending on the supplier.