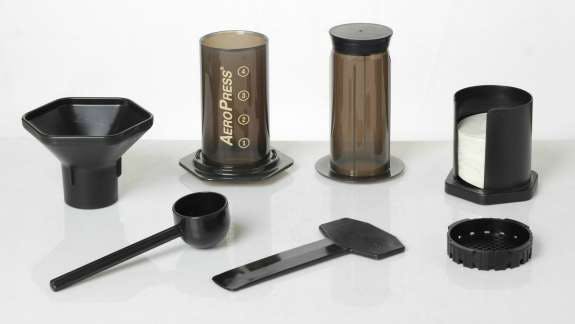 You may not always have access to a coffee shop or travel center that sells truly good coffee when you really need it. That's one of those unfortunate realities of a truck driver's life on the road.
In previous, darker times the solution was to unscrew the top of a jar of — shudder! — instant coffee, add a scoop of it to a cup of hot water and be sad the rest of the day.
The AeroPress coffee maker is a good alternative. It's portable, easy to use and easy to keep clean. Most importantly, it makes good — really good — coffee. And, you an use it to brew espresso for those fancy drinks that can cost too much.
The AeroPress is $29.95 online.
This video is a bit over the top and a little commercial-like, but it's a good explanation of what the AeroPress is and how it works.