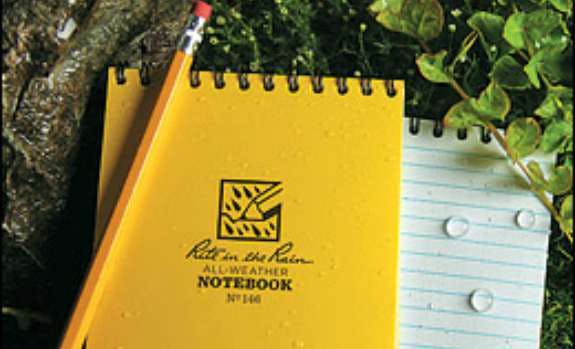 Because of what you do, you're often doing indoor things outside. That includes taking notes, making a list, and writing down directions. That can be difficult when it's raining or snowing.
The Rite In The Rain notebook lets you write without worry because its patented paper does not absorb water, curl or wrinkle. You can even use a normal pencil or pen to do your writing.
The pocket-sized notebook is 4″ x 6″, has sturdy plastic covers and a top spiral binding that allows you to easily flip pages. Its 50 pages are ruled on both sides with solid horizontal lines crossed by dotted vertical lines.
Other sizes of notebooks are available.