Few things are as welcome at the end of the day as a comforting, hot meal, especially one that is waiting for you in your truck when your time on the road is done.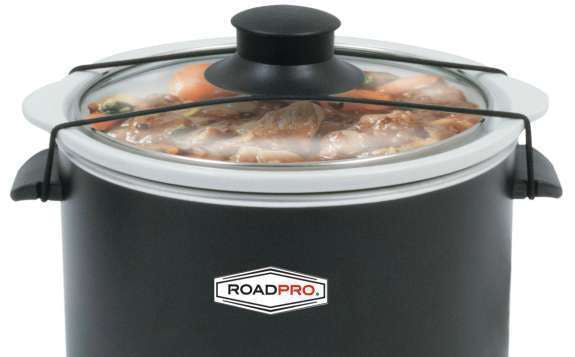 The key to that little bit of home on the road is a slow cooker, a go-to appliance you can fill in the morning or during a break and have cook as you drive. A recent survey by the folks at RoadPro say more than 25 percent of drivers have a slow cooker in their trucks.
RoadPro offers as 12-volt, 1.5-quart slow cooker fills the bill. Its stretch cord plugs into your truck's cigarette lighter socket; the 96 watt unit draws eight amps.
The sturdy crock removes for easy cleaning and is covered in a glass lid.
Fortunately, there are more than a few sources for recipes created for slow cookers. Even the queen of all things domestic, Martha Stewart has some slow cooker recipes. Do does the kitchn.com, Southern Living, and even Food & Wine.
The RoadPro slow cooker sells for about $30 depending where you buy it; available at most travel stops and online.