As someone who is diabetic or pre-diabetic, you know the importance of keeping track of your blood sugar levels. You also know that it's not always the easiest thing to do while on the road.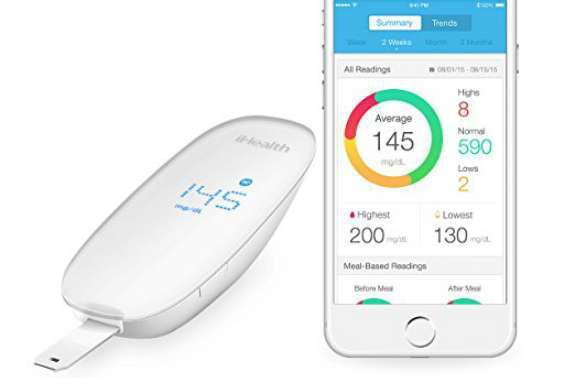 Makers of the iHealth Wireless Smart Gluco-Monitoring System say the device gives you accurate blood sugar readings anytime, anywhere from your smartphone or tablet.
The lightweight, portable glucometer works with the iGluco app to measure and save your readings on your secure iHealth account, and lets you share them with your doctor or family members right from the touchscreen. It also allows you to document medication, exercise, and diet, and view trends over time for a complete picture of your health.
Works with iOS and Android. It comes with lancing device, 10 lancets, charging cable and travel pouch. You'll need to purchase test strips ($12.25 for 50).