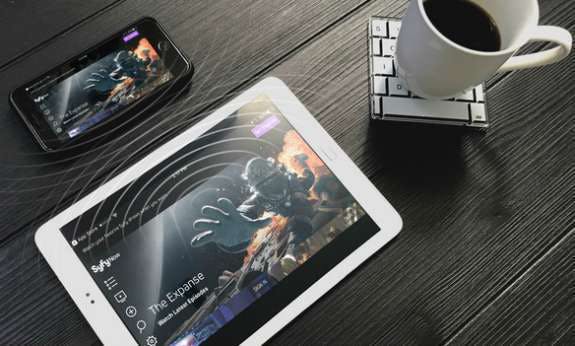 If you're anything like us, this is one of those things that'll make you say, "I wish I had thought of that!"
Superscreen, a larger screen that pairs up with your smartphone, makes your mobile life a whole lot easier. It uses an app to marry your smartphone — iOS or Android — to the tablet-like screen that's almost 7 " x 9.5″.
Like most truckers, you live on your smartphone. Now, that online life is easier with a larger screen that makes everything you do online bigger. It gives you a larger keyboard for email, texting or entering data. It also lets you watch videos on a larger screen with more detail and clarity.
Like your phone and/or a tablet, it has front and back cameras so you can Snapchat or Skype with colleagues or the folks back home. It also has speakers and is Bluetooth compatible.
Superscreen is still in a Kickstarter crowd-funding campaign. But, it has raised more than $1.8 million toward its $50,000 goal.
The lowest pledge level is $119 and that gets you a Superscreen, a USB "A" to USB "C" cord and a USB wall charger cord.
Superscreen's Kickstarter campaign ends April 19, and expects to ship in December.