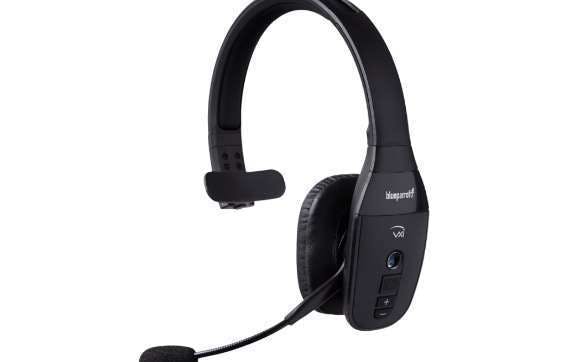 Working in a hands-free environment all day, every day requires a headset that is comfortable, easy to use and makes you heard and allows you to hear well. 
Blue Parrot's 450XT meets many of those requirements. 
It delivers excellent sound quality, hands-free operation, long battery life and superior comfort.
The 450XT uses HD Voice and and a noise-cancelling microphone to eliminate 96 percent of ambient noise.
The 450XT's A2D supports audio streaming and GPS directions from other Bluetooth devices.
It also allows you to roam up to 300 feet from paired devices, and provides 24 hours of talk time.
The large ear cushion means you can wear the 450XT in comfort for your entire drive.
Voice Command allows for hands-free answering of incoming calls, an important feature for truck drivers. The Parrot Button provides mute, speed dial and several other functions.
Available at travel centers.