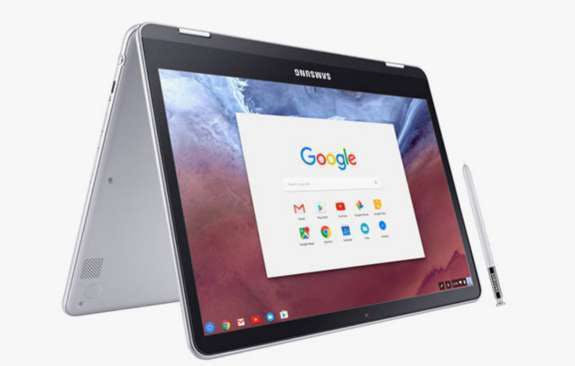 Samsung and Google have created two new Chromebooks that are lightweight, powerful and will not make you miss a truck payment anytime soon.
The two Chromebooks — the Plus and the Pro — have 12.3–inch, 2400 x 1600 touchscreen displays that flip 360 degrees to work as a tablet. Both have 4GB of RAM, 32GB of internal storage, two USB Type-C ports and a nearly 8–hour battery life.  They also have full support for Android apps and come with a Note 7–like stylus pen.
The Plus sells for $449 and the Pro is $549.
NOTE: These are Chromebooks and not conventional laptops. You must be connected to the internet to make  the most of them, and they are designed so you use strictly online storage.