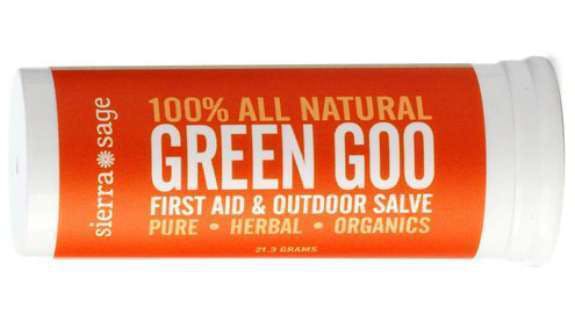 It's a fact of trucking life that you're going to get minor cuts, scrapes, and scratches during the course of your day.
This all-natural salve that goes by the unlikely name of Green Goo from Sierra Sage may be what you need when you do get dinged up while on the road.
The maker says the herbal salve can de-itch insect bites, soothe and moisturize cracked hands and feet, comfort and help heal cuts, scrapes, splinters, sunburns, and poison ivy.
Green Goo contains, among other things, "certified organic herbs and 100 percent pure grade essential oils including yarrow, sage, calendula, St. John's Wort," according to the company.
Sierra Sage is a small family business in Idaho.
Available online for $9.95.