So many things in life — and trucking especially — aren't like they used to be.
There are fewer mom and pop truck stops where waitresses know how you take your coffee without asking, and the general demeanor of the motoring public today is little better than that of an angry mob.
And, the CB radio is no longer the one and only way to communicate while on the road.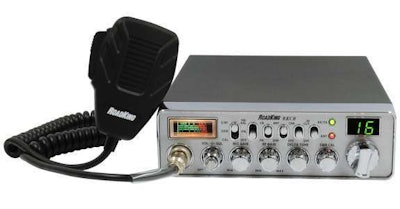 Cell phones elbowed their way into most truck cabs years ago, and the advent of smartphones and internet connectivity made CBs afterthoughts for many newer, younger drivers.
So while some truckers say they no longer use only CBs to communicate, most still have them in their trucks and rely on them especially in bad weather, traffic congestion and other tricky or dangerous situations.
CBs, like trucks and truckers, have changed. For the person new to the profession or someone looking to upgrade, it helps to know what CB radios and accessories are like in 2017.
Gary Hill is the category manager for CB accessories brands at the RoadPro Family of Brands, which manufactures and distributes CBs and accessories. He said it's important to not shop just for a radio, but for the entire package:
CB
microphone
antenna
coaxial cable connecting the antenna and radio
Hill said the four pieces must work together to achieve maximum performance.
Radio
The CB radio has remained largely unchanged for the last several decades. Hill said the last major change came in 1977 when the federal government increased the number of channels from 23 to 40. Most of the changes since have been cosmetic (LED-lit displays) or supplemental (USB charging ports), according to Hill.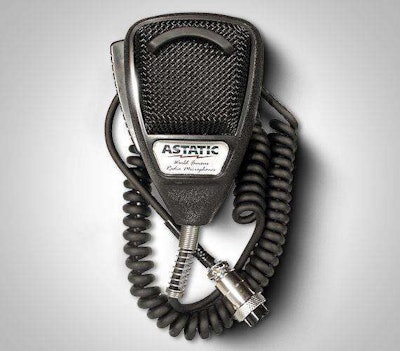 Like most other equipment you need for your job, Hill suggests you not just settle for the least expensive models. Look for reputable manufacturers — RoadKing, Cobra, Uniden — for example. And, ask veteran drivers what models they like, which features they use, and shop accordingly.
Microphone
Most every CB radio comes equipped with some sort of mic, but many drivers upgrade to a better quality one, said Hill. Companies like Astatic and RoadKing make noise-canceling mics that offer better sound quality than factory-issued ones, he said. And, it never hurts to keep a second mic in the cab just in case.
Cable
One cable is not the same as every other cable. Hill said it's best to look for one with sufficient shielding to avoid loss of signal and external interference. He suggests one that is 97 percent shielded. And, be sure to get the right cable for the job. Hill said there are three types:
RG-58 – For single antenna installations and for jumper wires between the radio and a test meter
RG-59 – For dual antenna installations only
G-8X or Mini-8 – For single antenna installations or as a jumper between pieces of equipment
The length of the cable is important as well, Hill said. When it comes to your truck's CB, longer is better, and one that is 18 feet long is best.
Antenna
Antennas come in a variety of types and designs by material, length and location of the coil, which can be base-loaded, center-loaded or top-loaded. Each type has advantages and disadvantages, according to Hill. Whichever you use, make sure to mount the antenna at the highest point possible on your truck but low enough to clear underpasses and trees.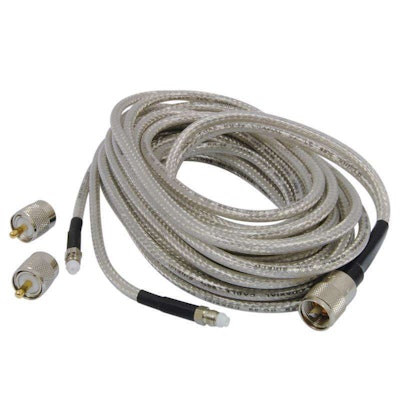 Antenna whips can range in length from 1 foot to 8 and a half feet, with the most popular being 3 to 4 feet. They can be mounted on side mirrors, roofs, bumpers and elsewhere on your truck.
Tuning
Even with all the pieces in place, you still need to tune the system, said Hill.
RoadKing and other brands have built-in SWR (Standing Wave Ratio) meters that make it easy to tune radios and antenna to each other. The SWR measures the amount of power being transmitted through the antenna, which determines how far the signal travels.
Using the SWR meter as a gauge, lengthen or shorten the antenna until it performs at maximum efficiency, said Hill. Look for instructions in your radio's manual.
If you shop well, and take care of the equipment, a CB system suited to a professional driver's needs should last as long as 10 years, much longer than your typical smartphone. You may need to upgrade or replace microphones more often.
Most travel centers carry a variety of equipment and replacement parts and accessories for your truck's CB setup.