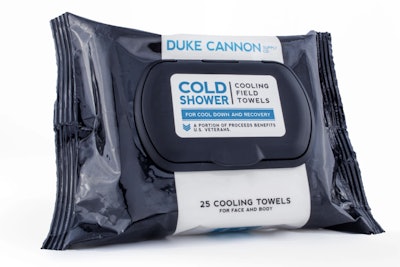 Road life can be dusty, dirty, demanding and at times downright unpredictable. Still, you want and need to be clean and feel refreshed at the end of the day or night. The problem is that even the newest, nicest and largest truck stop may not have a shower available when you stop.
Thank goodness for Duke Cannon. The military-inspired maker of men's grooming products delivers Cold Shower Cooling Field Towels.
Developed in concert with the company's military advisory panel, the face and body towels are "manufactured with menthol, aloe, and jojoba to provide a chilling blast as they cleanse and protect," according to the company. They were inspired by U.S. troops in Afghanistan, so they ought to be up to the task of getting a driver clean.
Available online and at travel centers, 25 towels are $10.
See more of the latest equipment for drivers at the Overdrive and Truckers News Truckers Gear Guide from the RoadPro Family of Brands.