When you get the opportunity to take a shower while driving over the road, you need to make the most of it.
Duke Cannon Supply Co. can help.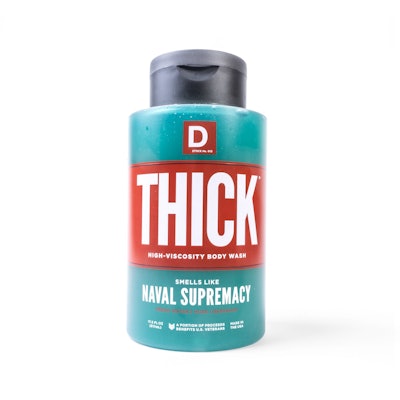 The producer of numerous personal hygiene products, most inspired by the military and supporting veterans, offers a variety of soaps and body washes formulated to get you clean but not leave you smelling like the perfume aisle at a department store.
Duke Cannon believes hard-working men require a shower of substance after a day's hard work. That's why Duke Cannon's THICK products are formulated with a noticeably higher viscosity and built to work effectively on your body.
According to the company, its Naval Supremacy body wash "blends notes of fresh water, open-air, and bergamot. It has:
Plant-based thickeners for superior lather
Mineral enriched to naturally exfoliate
Aloe vera to hydrate and protect
Size: 17.5 oz.
Size: 17.5 oz. Price: $7.