Let's face it, we all could use a little help these days. 2020 has been a year filled with uncertainty, inconvenience, and even fear driven primarily by the COVID-19 coronavirus and the issues it has spawned.
Fortunately, there are tools, gadgets, and technologies that help us respond to, cope with, and get beyond most of what has emerged. Many of the Top Tech for the holidays include gadgets and gear to help truckers fulfill their "essential" roles and keep them safe, connected, and comfortable while on the road.
Fitbit 4 Fitness Tracker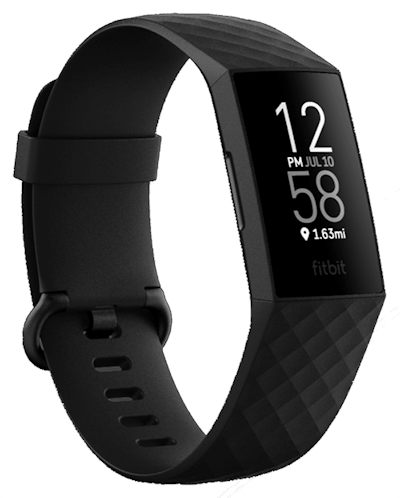 Now's the time to get a jump on your 2021 New Year's resolutions and shed those ten extra pounds that crept up on you during the COVID-19 pandemic.
The Fitbit 4 fitness tracker can help. Think of it as the trainer you wear on your wrist.
Features include:
● Built-in GPS to track your mileage and pace if you're walking or running
● 24/7 heart rate tracking
● Sleep tracking
● Seven-day battery life
● Ability to make online purchases using Charge 4
● Goal-based exercises
● Apps to keep you informed about the weather
● Connect to your calendar
● Timer and stopwatch functions
● Get call, text, and email notifications
● Customizable watch face
Available online for $150.
PowerDrive 3,000 Watt Bluetooth Power Inverter
One of the true facts about over-the-road trucking life in 2020 is that many truckers are spending more time in their trucks self-isolating. That means they are probably doing more in-cab meal preparation, using more devices for work and/or entertainment, and always needing to have their smartphone fully charged.
It makes sense then that truckers equip their 18-wheeled bubble with PowerDrive's 3,000-watt Bluetooth-enabled power inverter. It delivers a continuous 3,000-watt stream of power for your devices and 6,000-watt surge capacity for device start-ups.
You can access all that power through four three-prong AC outlets and two USB ports (one 2.4 amp and one 3.0 amp USB-C port).
Bluetooth-enabled, you can pair this inverter with your smartphone and use the PowerDrive app to control and monitor the inverter.
This inverter also has audible alarms and safety shut-off triggers.
Available at travel centers and big box stores for about $300.
Anker Soundcore Flare Bluetooth Speaker
You've put 500 miles behind you, made your delivery with time to spare, got in and out of the DC easily, and even found an open, free parking space at your favorite truck stop.
Life is good, and after checking in with dispatch and the family, you can make the most of your sleeper berth and relax with a movie, your "end of the day" playlist, or a concert streamed from your favorite musician's living room. To make your good day even better, you'll need a decent Bluetooth speaker.
The Anker Soundcore Flare is a wise choice for several reasons:
1. It delivers a superior sound for its size
2. Has an easy-to-use mobile app
3. Is waterproof and rugged, so it's at home on the road
4. Will deliver 12 hours worth of sound before needing to be recharged
5. And, costs just about $60 online, making it the sort of bargain most truckers are looking for
Available online and at most big box stores.
Ember Travel Mug
Few things are as annoying as reaching for what had been a fresh cup of coffee two hours ago, and finding it had gone cold while you negotiated bad traffic outside on I-57 outside of Kankakee.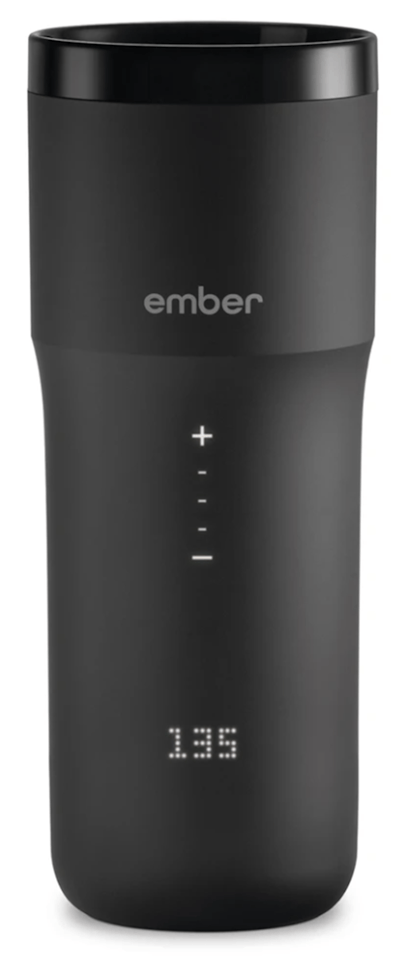 If you are a serious coffee drinker, then you can rejoice in the Ember travel mug and no more cold coffee. And, we do mean serious.
This heated 12-ounce travel mug is Bluetooth-enabled and links to your smartphone. You can use Ember's app to select the exact temperature you want
your coffee, and the mug will keep it there for up to three hours. It also has an auto-sleep function and knows when to shut off the heat.
It features a 360-degree non-spill lid, making it a godsend for truckers.
And, here's why we say this is for the trucker who is serious about their coffee. The Ember travel mug costs $175.
ThermoWorks Wand No-Touch Forehead Thermometer
As a matter of fact, it DOES make sense to include a medical thermometer in a round-up of the Top Tech for the Holidays.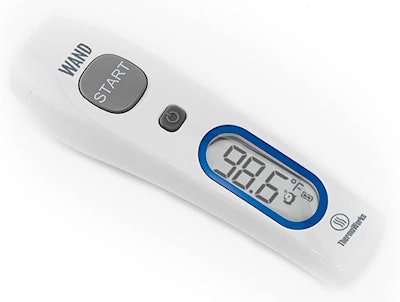 New this year, just in time for the COVID-19 pandemic, this thermometer uses infrared heat-sensing technology to take temperatures touch-free. If you've had your temperature taken while delivering toa warehouse or distribution center, it most likely with this kind of thermometer.
Despite being medical grade, the ThermoWorks Wand is easy to use. It delivers easy-to-read results in about one second. It emits a soft beep when it is ready to use and also has a high-temperature alert and a mute setting.
The ThermoWorks Wand features a bright, LED backlight screen and can store up to 25 readings.
Available for about $70.
Rand McNally TND 750 GPS for Truckers
Now is not the time to get lost, hung up in traffic, on a parkway you oughtn't to be on, or simply running late for a delivery.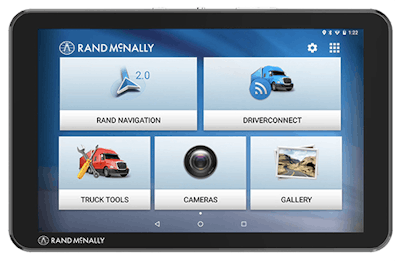 Rand McNally's TND 750 GPS features a high-definition, 7-inch screen and marks the sixth generation of dedicated truck-specific GPS devices created by Rand McNally for professional drivers. It includes Rand Navigation 2.0, the company's new proprietary navigation software that features truck routing, a clean interface, crowdsourced points of interest reviews, and new three-dimensional cities and landmarks.
Besides new navigation, the TND 750 has faster processing, stronger magnetic mounts, and other key features include:
● More powerful processors for faster routing, quicker responses, and smoother graphics
● Live traffic, current fuel prices, weather conditions updates
● Enhanced driver tools such as mileage and fuel logs and the ability to create custom routes
● Improved wi-fi and Bluetooth capabilities for faster over-the-air updates and connections
● Free lifetime map upgrades
● Advanced lane guidance
Available at travel centers and online, the TND 750 retails for about $400.
Sharp 0.7 cubic foot Microwave
There was a time when a microwave oven was a novelty even in the best of high-end kitchens. Those days are as long gone as courteous four-wheelers.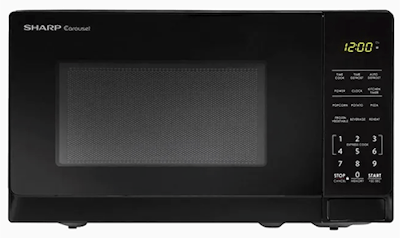 Microwaves today are a necessity including on the road, especially for the frugal trucker and the ones trying to eat well and sensibly.
This model by Sharp features:
● +30-second key for instant start
● Time cook. Time defrost and auto defrost
● 10" carousel turntable — holds a full-sized dinner plate — for even cooking
● Popcorn, beverage, and reheat settings
● Express cook for convenient one-touch cooking up to six minutes
This Sharp microwave is 19.2 inches wide x 15 inches deep x 11.5 inches high.
It retails online and at big box stores for less than $60.
Google Pixel 5 Smartphone with 5G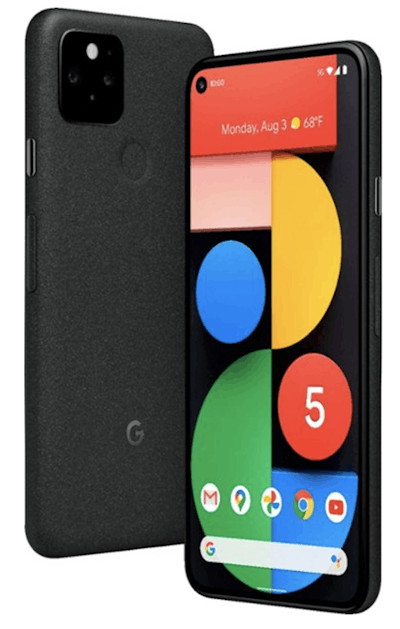 When the Pixel 4a debuted in August, tech publication reviewers could not heap enough praise on it, especially for its robust set of features and its modest $349 price tag.
The same is expected for the Pixel 5, which is outfitted for 5G, the next generation of mobile network. (There's also a 5G version of the 4a, called the 4a 5G.) The 5 is also loaded with features including a second wide-angle camera, a bigger display, an improved battery (one of the knocks on the 4a), 128 GB of storage, and a more powerful processor. And, unlike its competitors by Apple, it has an earphone jack. It runs the Android 11 software.
Not surprisingly, the Pixel 5 will cost a bit more; set to retail for about $699. You can preorder now.
RoadKing Heavy-Duty Universal Qi Charger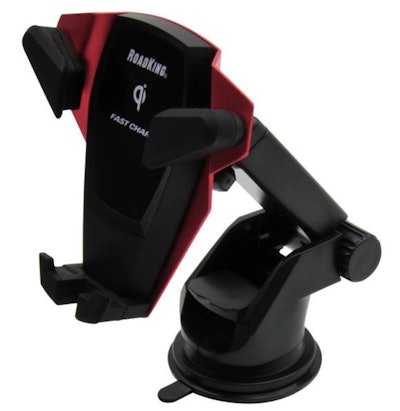 No matter how new, how fancy or how expensive your smartphone is, it's useless unless properly charged. Sometimes, that can be a truck while on the road.
However, this wireless charger solves that problem.
It's compatible with all Qi-enabled smartphones including LG, Motorola, Samsung and Apple. It can mount on your truck's dash, window or vent, ensuring it'll be handy no matter what. Its adjustable metal arm holds your phone securely as you drive. Comes with a DC charger and cable.
Tombot Jennie
Today more than ever we all could use another best friend. And, we can have one that doesn't need to be walked, fed, cleaned up after or brushed.
Tomboy Jennie is a cute, sweet, plush, adorable dog. It's also a wildly realistic robot.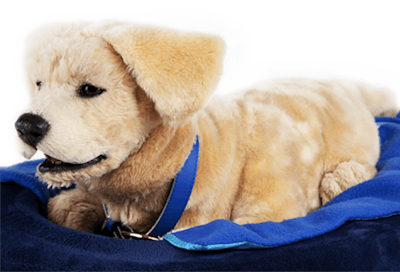 Originally created for Alzheimer's patients, this robot Rover is loaded with technology to make it look, feel, and respond like a real dog. Interactive sensors all over its body allow Jennie to respond as a real dog would when touched. It responds to voice commands and makes sounds like any other puppy.
What makes Jennie different is that she's rechargeable, gets regular software updates, and comes with an app that lets you customize and personalize your pet, er, robot.
Jennie's makers say she can help folks who suffer from depression, anxiety, loneliness, and stress. And, she's great for folks who want a dog but have circumstances that don't allow it.
Jennie might be the solution for the trucker whose company doesn't allow pets or the driver who cannot take care of one while on the road.
Available online for $399.
While the trucking industry continues to adjust to life amidst COVID-19, truckers remain essential. Fortunately, the stream of technology aimed at making their jobs easier, safer and less stressful continues.
As 2021 looms, professional drivers can rest assured the demand of their services will not evaporate anytime soon. They likewise can be sure there will be a new generation of technology available to help keep them rolling.