New from BlueParrott, the M300-XT wireless headset may be "ultra-light," as the company calls it, but it's a true heavyweight when it comes to having the features required by professional drivers. Packed into it are a variety of features required in today's increasingly "hands-free" trucking world.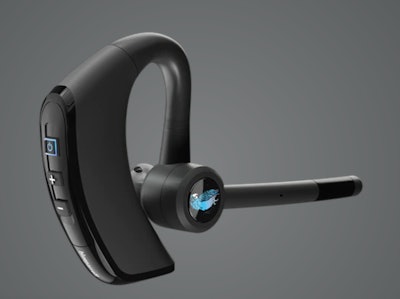 The M300-XT has:
superior noise cancellation (80%) provide by two built-in microphones
extended connectivity time of up to 14 hours of talk time on a single charge
one-button control for on/off, call answer/end and pairing
convenient USB-C charging
comfortable fit, weighing just .7 of an ounce
range of up to 300 feet, so it works even if you leave your smartphone in your truck
easy adjustment so you can wear it on your right or left ear
secure fit, coming with three sets of ear gels
IP54 protection against dust and moisture
Bluetooth 5.1 connectivity 
A2DP streaming so you can get information from your GPS or listen to music
And, the M300-XT comes with the BlueParrott Button, which you can program with your most-used functions, for instant access anywhere. The BlueParrott Button lets you easily and instantly mute calls, speed dial your contacts, or push-to-talk with colleagues, all at the touch of just one button. As more and more states pass "hands free" laws, this feature is a blessing for truckers on the move.
RELATED: See what's inside the latest Overdrive and Truckers News truckers' Gear Guide from the RoadPro Family of brands.
Firmware upgrades are available with the BlueParrott mobile app so your M300-XT stays current.
And, here's the payoff: BlueParrott's new M300-XT retails for just $99.99 and is available online and at travel centers and big box stores.