For many, the arrival of summer means slowing down, kicking back, taking a break, and enjoying a family road trip.
For the typical pro driver, taking a road trip is just another day at the office. And, it often comes with trucker trials and tribulations specific to the season.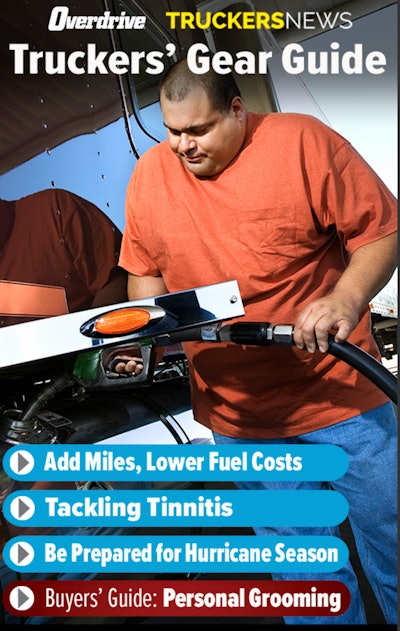 The good news is that the current RoadPro Family of Brands' Truckers Gear Guide from Overdrive and Truckers News has plenty of information on making the best of the season, and staying safe as you do.
The current issue of the Gear Guide contains:
what every trucker needs to know about surviving hurricane season, which is well under way
tips on staying not just clean and refreshed, but looking your best too
insights on dealing with tinnitus, that constant ringing in your ears
help on containing your fuel costs
suggestions for the best chargers to keep your various devices working properly
and a terribly tasty recipe for BBQ chicken you can make in your truck's slow cooker
And, you can find out how to enter RoadPro's Summer Palooza product giveaway.
Click here to see everything in the current Overdrive & Truckers News Truckers Gear Guide from the Roadpro Family of Brands, and stay cool this summer!