Scipio Tactical has an all-new line of products, which are available at most truck stops and travel centers. 
Providing affordable performance gear for everyday use, including tactical flashlights with rechargeable batteries, backpacks, knives designed for every duty, gloves tested for rugged conditions, a selection of soft-sided pistol carrying cases, and a hard-sided option that offers a  combination lock and thick foam interior.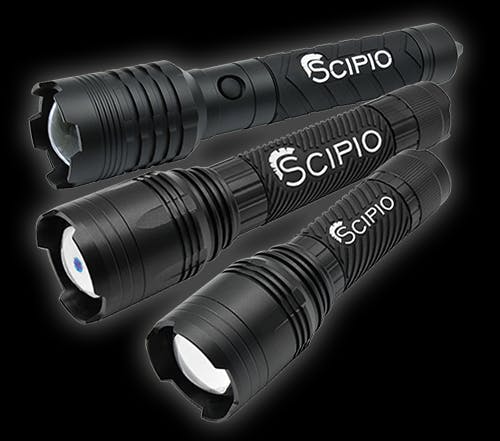 Scipio's Tactical flashlights have COB LED bulbs and come with various features that include a high/low strobe and zoomable beam. The biggest and brightest at 4,000 Lumens has a window breaker tip for emergencies, rubber grip, and twist focus.  There is also a 1000 Lumen headlamp for those times when you need to be hands-free and a smaller 180 Lumen flashlight with a pocket clip to always have on hand.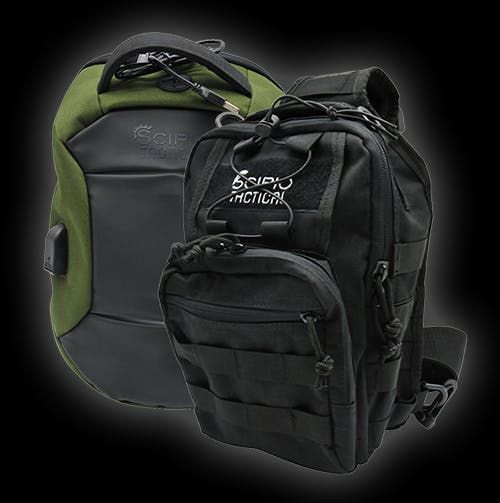 Backpacks are a must for any driver, and Scipio has one to fit your need. Various sizes and options include adjustable shoulder straps, multiple zippered compartments, exterior cord pockets, and the larger Elite pack has an outer mesh hydration compartment. There are two laptop backpacks that both have a protective pocket. Made of 100% polyester for easy cleaning, these durable backpacks are offered in various colors, including camo.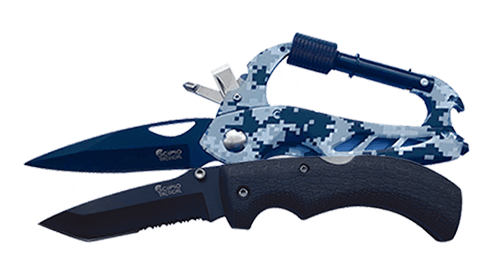 Scipio Tactical folding pocket knives have blades ranging from 3.3" to 3.5" and have a solid stainless steel construction with an aluminum handle. The Carabiner folding knife has a Phillips screwdriver, slot screwdriver, bottle opener, and twist closure carabiner.
Scipio also offers a selection of pistol cases that include two soft-sided options with zipper closure and convenient carry handles to a hard-sided storage case with a thick foam interior and a combination lock.