There are some items of gear you need on your truck that are like the credit card that used caution, "Don't leave home without it."
The shortlist of "must-have" items includes -- but is not limited to -- things like tire chains, jumper cables, warm gloves, even warmer boots, a fully-loaded toolbox, spare light bulbs and fuses, triangle reflectors, fire extinguisher, flashlight, etc.
But then there are a number of gadgets and other gear that are good to have and which can make life on the road a bit more enjoyable. Such things might simply make a task less annoying or fill the occasional need. 
Either way, they are good to have with you as you drive.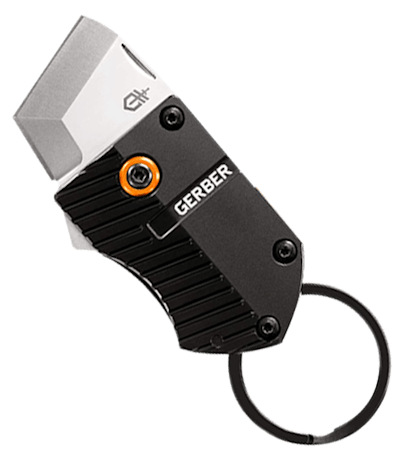 Gerber Gear Key Note Keychain Knife
Sometimes you have modest, day-to-day cutting tasks that require more than your thumbnail but not as much as a blade from your jackknife. The one-inch blade of the Gerber Gear Key Note is the perfect tool for those sorts of jobs.
The Key Note's dual-purpose blade is designed for scraping or cutting and is tailor-made for opening boxes. When opened, the blade safely locks into place.
The Key Note is shy of 4 inches long, comes in black or brown, and sells online for $20.89.
Kadell Adjustable Wood Lap Desk
The driving day may be over, but you most likely have some paperwork duties to tend to. However, you need to relax and unwind a bit as well.
This adjustable wood lap desk allows you to crawl into your bunk but still have a good, solid work surface for your laptop or to use as a table to complete your paperwork.
At a generous 21" x 13" x 12", this desk delivers plenty of room for all you do. It also has a convenient drawer to stash office supplies or charging cords.
Made of earth-friendly bamboo, the desk folds down for easy storage but is stable enough for serious work.
Available online and at Walmart for about $36.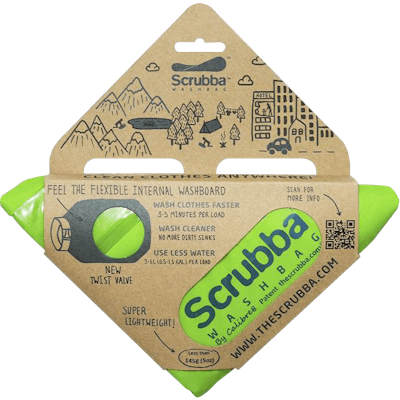 Scrubba Portable Wash Bag
While most travel centers and truck stops worth visiting are likely to have washers and dryers for use by truckers, there often are times on the road you may need to wash up a few items. Having a Scrubba portable wash bag can help in such a pinch.
How it works is simple:
1.   Add dirty clothing items, water, and laundry soap
2.    Roll down the top and clip it shut
3.    Bleed off any excess air in the bag
4.    Lay it flat and massage it for about three minutes
5.    Drain the dirty, soapy water, fill with clean water to rinse and repeat as necessary
6.    Hang your clean clothes to dry.
The Scrubba is no substitute for a trip to the laundromat, but it's ideal when you're a day and a half from being home and all out of clean clothes.
It may work best if you have access to a restroom sink or truck stop shower for clean water.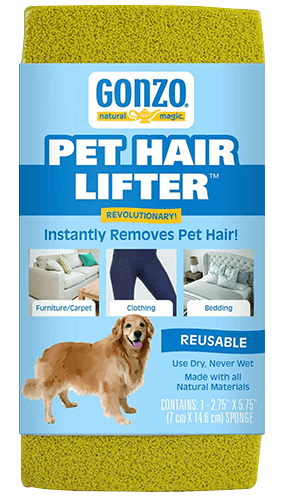 Gonzo Pet Hair Lifter
Having your dog or cat ride along while you're on the road can make even the longest haul a little less burdensome. They tend to be good company and never question your choices when you listen to the radio.
But, they often leave behind more than warm feelings of companionship. Most dogs and cats shed, and while tidying up your cab and sleeper berth behind them is far from the hardest thing you'll do, it can be a bit of a pain.
The Gonzo Pet Hair Lift can be a bit of a pain killer. This sponge-like cleaner can be used on any surface in your truck and on you. It requires no water and leaves behind no residue.
And, the Gonzo Pet Hair Lift is as good to your budget as your pet is to you: order online for less than $8.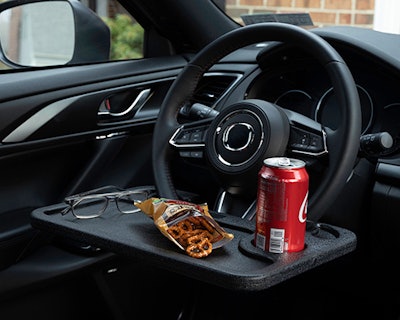 RoadPro Two-Sided Auto Table
Once again, you're in line to unload. The wait could be 20 minutes. Then again it could be an hour and a half. However long, it's not time to be wasted.
This two-sided auto table from the RoadPro Family of Brands can help you be productive while you wait. It attaches to your truck's steering wheel and gives you a flat, stable surface you can use to set up your laptop or tablet and catch up on your paperwork or emails. Then again, it allows you to stream a movie or Livestream to the folks at home.
The 16.77" x 11.88" sturdy plastic surface is also an ideal resting place for a cup of coffee and a snack or a full meal in case your wait continues longer than expected.
Available at most travel centers and truck stops.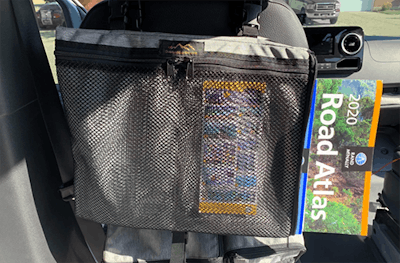 Road Atlas Pouch
You have a good, trucker-specific GPS device and any number of navigation/map apps on your smartphone. That's good. But, to be especially safe, you really ought to have a truck-centric atlas.
But, what to do with one when not in use?
Easy, store it in this specially-designed pouch, which hangs out of the way but is always handy hanging off the passenger seat's headrest.
Made by Overland Gear Guy, this road atlas pouch keeps this vital reference out of harm's way where it's not likely to get stained by an errant coffee spill. It measures 13.5" x 16.5" and includes two external zippered pockets. 
A webbing strap with quick-release buckle ensures your atlas is always where it's easy to get to.
Hiluckey Solar Charger Power Bank
You rely on your various electronic devices more than the average American worker. That means your smartphone, tablet, GPS, and headset all need to be fully charged and ready to be used every day.
Keeping them charged can be tricky, especially if you're not able to find an unoccupied wall socket at a truck stop.
This solar power bank is handy to have in your truck. It's four small solar panels that convert the sun's rays into electricity to power your devices. Simply unfold it and place it on the dash of your truck for it to get the sunshine it needs.
Outfitted with a 25,000 mAh lithium-polymer battery pack, it can refill your smartphone up to four times or your tablet twice. The solar charge has two USB ports.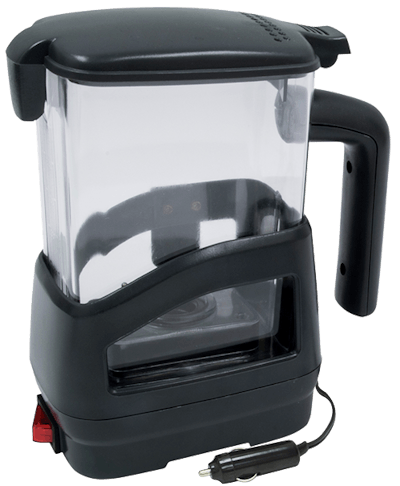 12-volt 20 oz. Smart Car Pot
You don't need to be a tea drinker to want an electric kettle in your truck. In fact, heating water for tea may be well down the list of things you'll use this handy kitchen item for.
From the RoadPro Family of Brands, this pot plugs into your truck's 12-volt port (aka cigarette lighter) and will give you 20 ounces of boiling water in about an hour. This can be used for washing up before bed if you couldn't park somewhere with showers or provide hot water to tidy up your day's dishes.
And, of course, hot water is essential if you want a cup of instant noodles, instant coffee, or hot chocolate, or enjoy any of the many dehydrated or freeze-dried meals.
Available online or at most travel centers and truck stops for about $25.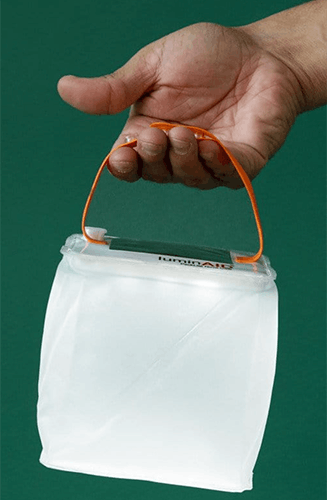 PackLite 2-in-1 Power Lantern
These things we know to be true in the lives of a trucker working in 2021:
●     Space is at a premium in your truck's sleeper berth
●     You can never have enough options to keep your various devices charged
It's almost as if Ann Stork and Andrea Sreshta were truck drivers. They're not, but what they are is a pair of women who invented an inflatable solar-powered lantern in response to an emergency need after an earthquake in Haiti.
What they created is LuminAID, which creates these lanterns and distributes them to people in need. Purchasing one, helps fuel those humanitarian efforts.
Good works aside, the PackLite makes sense for you as a trucker. It folds flat for easy storage, but then inflates when in use. When charged by a small solar panel, the lantern gives off 150 lumens, more than enough to light your sleeper berth for up to 50 hours.
It also has a USB port so you can charge your devices.
They come in three sizes and sell online for between $50 and $75.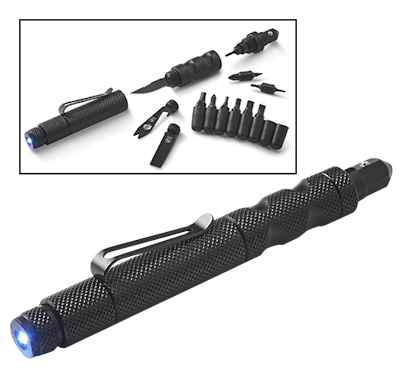 26-In-1 Pocket Tool
This may be the official unofficial winner of the multi-tool (which we love!)  sweepstakes. Made from aircraft aluminum, this modest multi-tool contains:
●     LED flashlight
●     1" blade
●     bottle opener
●     hex wrench
●     pry bar
●     box cutter/scraper
●     carbide tip window breaker
●     screwdriver with nine double-sided bits
It comes with two LED watch batteries and a storage pouch for the screwdriver bits.
It's a bit spendy at $99.95 and is available online from Hammacher Schlemmer, the Mecca of unique tools and gadgets.