It seems like it was only yesterday that we were making plans for the long Memorial Day Weekend and how to deal with the extra traffic on the interstates. But, now, we're working to arrange schedules so we're home or near it for Thanksgiving and Christmas.
We're also trying to figure out what to say when asked, "So, what do you want for Christmas?"
While we can't help get you some holiday home time, we're able and happy to offer some gear and gadgets that would make great gifts for the trucker on your holiday list … or for yourself.
Add these to your Christmas list or consider sharing them with another trucker this holiday giving season.
12-Volt Soft-Sided Cooler Bag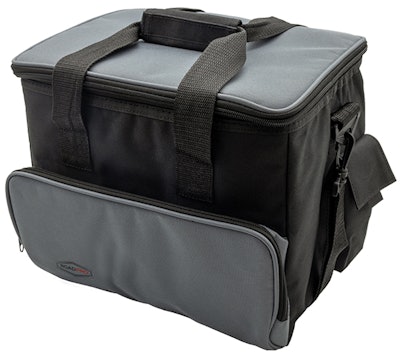 Making the most of your driving day can often mean making sure you have food and refreshments with you in your truck. (It also allows you to stretch your paycheck by bringing food from home or stocking up at a grocery store.)
A new 12-volt, soft-sided cooler from the RoadPro Family of Brands makes that possible.
This well-insulated cooler is big enough to hold 24 12-ounce cans, meaning it gives you plenty of room for your food and drinks.
Plugging into your truck's 12-volt port gives you enough cooling power to keep things 40 degrees cooler than the ambient temperature. It connects with a 6-foot-long, detachable cord and features a 10-amp fuse.
An adjustable shoulder strap makes it easy to carry. It can be stowed in a handy exterior pocket.
This cooler sells for $69.99 online or can be found at truck stops and travel centers.
True Utility FIXR Multi-Tool
You've got to believe that the maker of any multi-tool that would call it the FIXR knows that it needs to deliver a lot of uses; enough to fix a multitude of issues that can occur on your truck.
The FIXR may fit easily in the palm of your hand, but it contains 20 tools that can help you address many of those nagging little issues that crop up while on the road. Among those tools are:
●    Small, medium and large flat headed screwdrivers
●     Small and medium Phillips head screwdriver
●     14, 12, 10, 8 and 6 mm wrenches
●     Cutting blade
●     File
●     Pry bar
●     Box opener
●     Wire stripper
●     Ruler
●     Nail cleaner
●     Bottle opener
And, it fits in a handy leather pouch.
Keurig K-Mini Plus Coffee Maker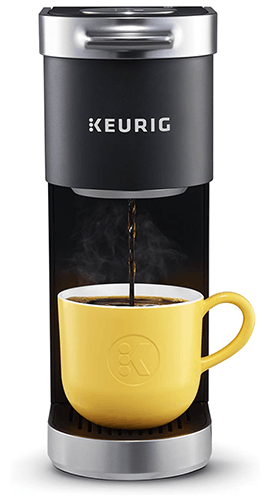 There are times when you want a cup of coffee at the beginning or end of your driving day, but you're parked at a rest area with no restaurant or convenience store in sight.
That's not a problem if you tucked a Keurig K-Mini Plus coffee maker in the sleeper berth of your truck. This compact coffee maker delivers a 6 or 12-ounce cup of quality coffee with no real fuss or muss.
It uses one of Keurig's small coffee pods, or a universal, reusable pod you can pair with the ground coffee of your choice. The K-Mini has onboard storage for up to nine pods of coffee.
It shuts itself off when done brewing and features a "strong" setting if you like your coffee a bit darker and more robust.
Plug it into an inverter or 12-volt adapter and have a good cup before you roll.
Black Canyon Outfitters drinkware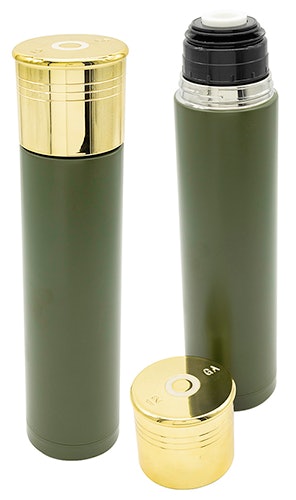 Whether you drink coffee, sweet tea, Mountain Dew, Diet Coke or plain old water, it's important to stay hydrated while on the road. Fortunately Black Canyon Outfitters, one of the RoadPro Family of Brands, delivers a variety of containers ideal for keeping your hot drinks hot or your cold drinks cold for your entire driving day.
Black Canyon's drinkware selection includes:
●     17 ounce travel mug
●     20 ounce tumbler
●     30 ounce water bottle
●     32 ounce shotshell insulated bottle
●     40 ounce travel cup
All are designed and insulated to keep your beverage of choice at the proper temperature for up to 12 hours.
And, all are free of BPA (Bisphenol A), a compound used in making plastic that has been found to have possible health concerns for people and is bad for the environment.
All of Black Canyon's drinkware can be found at travel centers and truck stops, as well as many big box stores and online.
SleepPhones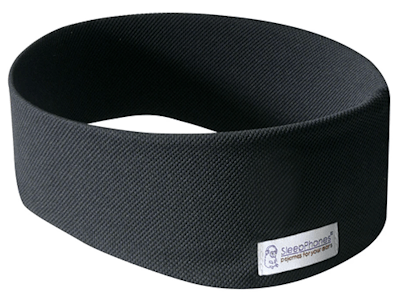 You're done driving for the day. Post-trip inspection is history, hours certified on your ELD, and you called home to say goodnight.
Now it's time to crawl into your bunk and unwind with an audiobook, your favorite tunes or a decent movie on Netflix. Thanks to SleepPhones, you don't need to put earbuds in or headphones on and worry about falling asleep tangled in their cords.
SleepPhones is a soft headband with wireless Bluetooth speakers embedded. Not only do they deliver superior-quality sound, but they also block out background noise to help you fall asleep.
The SleepPhone battery delivers about 15 hours of power before recharging; it takes about two hours to reload.
The battery and speakers can be removed so you can wash the headband.
Tiovo Collapsible Stool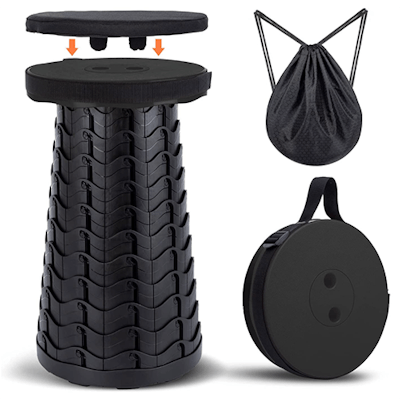 Sometimes it's good to get out of the cab, sit outside and just enjoy the fresh air if even for 20 minutes. Having a comfortable seat makes it that much more enjoyable.
This Tiovo collapsible stool can do that, but not take up any valuable storage space in your sleeper berth. It's also lightweight (just a bit more than two and a half pounds) but can support up to 550 lbs.
The stool expands to 18 inches when opened, but when collapsed it still fits in a handy nylon carrying bag. It includes a padded seat when in use.
Available in several seat colors  online for $33.99.
E-Teching Double-Sided Rechargeable Hand Warmer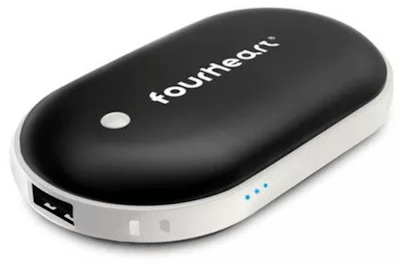 It's nice to think that you'll stay warm and toasty all the time you are in the cab of your truck. But, there's those times you need to be outside, especially if you're a flatbedder, or gods of the highways forbid, you have to tend to a problem outside your truck on a nasty winter day.
The E-Teching handwarmer can ensure your hands stay warm in such conditions. And, let's face, cold hands can lead to driving difficulties.
This battery-powered warmer has three heat settings: 107 F, 118 F, and 131 F. It also has a port you can use to recharge your smartphone in a pinch.
It has a convenient auto shutoff that turns off the power after an hour, and is small enough to fit in any pocket.
If you suffer from arthritis in your hands or from Raynaud's, this could be a godsend when you are done driving for the day.
Nokia T20 Tablet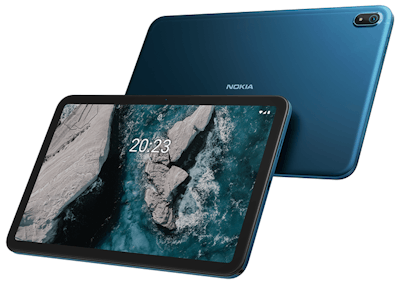 Truckers, probably more than anyone else, depend on their smartphones for more than making or getting phone calls. Much more.
But, there are times when it's easier, more convenient and just more enjoyable if you have a bigger screen to look at when reading, streaming a movie or Facetiming with family. It's those times when a decent tablet comes in handy.
Nokia is rolling out the new T20 tablet that would stand any trucker in good stead, and not break the bank in the process.
The T20 has 4 GB of Ram and 64 GB of internal storage, and enough battery capacity for 10 hours of continuous streaming or 15 hours of web surfing. A nice bonus is its stereo speakers with OZO Playback for truly stunning sound. With a 10.4-inch screen, the T20 is far better than your smartphone when it comes to seeing what you're doing.
Retails for $249.99.
Anker PowerCore 10000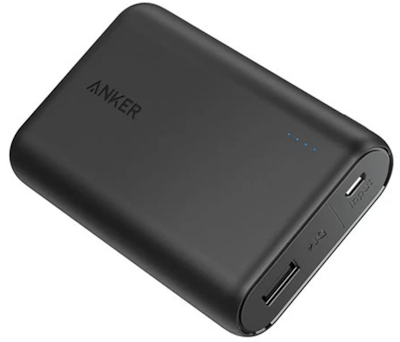 Anker's charging products are generally well-regarded and highly-rated. It's PowerCore 10000 power bank is no exception.
It packs enough battery capacity to recharge your smartphone from zero to full two or three times. And, it supports fast charging technology as well.
One of the things that sets the PowerCore 10000 apart is its size. It weighs less than seven ounces and at 3.6" x 2.3" x .9", it'll easily fit in a pocket for charging convenience.