Ongoing supply chain issues have caused problems for some companies. But, many have not missed a beat in bringing products to market, including a slew of gear and gadgets that will solve some of your on-the-road problems and make your driving life a little safer and more comfortable.
Some are simple, while others are the sort of gear that debuted earlier this month at the Consumer Electronics Show, which bills itself as "the most influential tech event in the world." Everything from bigger screen TVs to new tablets and, of course, the latest smartphones rolled out when the CES is held in Las Vegas.
Fans of the Samsung Galaxy smartphone can expect a new one to appear at CES. Also expected is a new crop of fitness trackers to help you track everything from your heart rate to how much sleep you get.
However, most suppliers did not wait to show off their wares at a major event. They introduced them in time for the holidays, and so you can begin the new year with new gear. You can also expect to see plenty of new gear when the truck show season hits its stride starting in spring.
Here are some of the top gear items we like.
Makita Cordless Cooler/Heater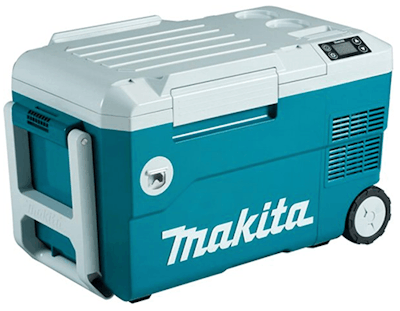 Makita, well known for its industrial-strength power tools, has rolled out a new cordless cooler/warmer that could be an ideal addition to your truck's galley.
Powered by two 18-volt batteries, the new cooler/heater can hold up to 30 soft drink cans or 15 water bottles and keep them properly cold (41 degrees F)  for up to 17 hours. It can also keep cooked foods warm (140 degrees F) for five hours.
There's a bottle opener mounted to the front, and more importantly, it has a built-in USB charging port.
The digital control panel has five different cooling temperature presets, and its large carrying handle and wheels make for easy transport. It also comes with a 12-volt cord you can plug into your truck's port and has an AC adapter.
Note: the battery charger is sold separately.
Available at big box hardware outlets and online for about $460.
PowerDrive Power Inverters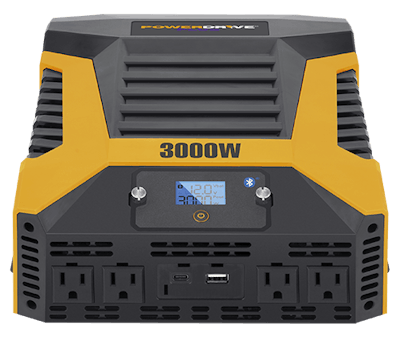 The RoadPro Family of Brands will launch an updated line of PowerDrive Power Inverters this spring featuring a new PowerDrive Plus App.
These inverters will deliver powerful, mobile, convenient power supply solutions to convert your truck's battery power to household power, enabling you to use AC devices while on the road.
Having a reliable source of clean electrical power while on the road has never been more important. For your own safety, comfort, and entertainment, it's important to keep devices properly charged, and these inverters ensure a steady supply of juice.
Like most other RoadPro gear, these inverters will be available online, at big box stores, and most truck stops and travel centers.
GoDonut
Sometimes, the best, most elegant, and most helpful solutions are the simplest.
Such is the case with the GoDonut, a modest little phone and tablet stand that makes it possible to use your device hands-free just about anywhere there's a flat surface. And it can hold virtually any device.
The GoDonut has built-in flexible grooves that fit everything from small smartphones to massive tablets. These grooves hold your devices in one of six different ways, giving you the best view possible no matter where you are or what you're doing.
And, it provides three viewing angles – 45 degrees, 70 degrees, and 90 degrees – in both landscape or portrait modes.
Weighted and made with a non-slip bottom, the GoDunt holds your device securely.
The GoDonut is available online for $24.99, and there are specials for multiple purchases.
Novel Carry SlideKick Multi-Tool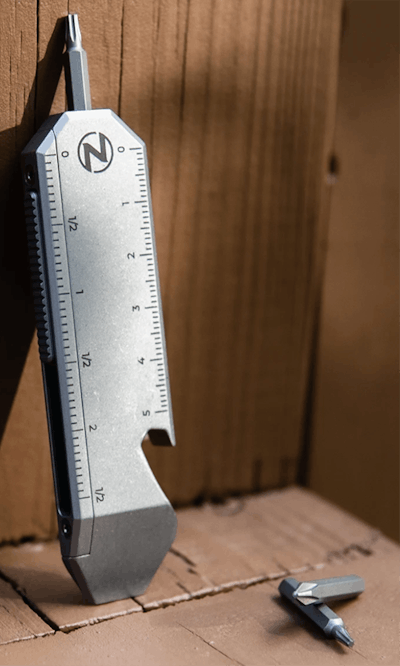 The everyday carry world has spawned any number of quirky specialty tools that can deliver plenty of utility while fitting in a backpack or even a pants pocket.
The SlideKick from Novel Carry is about as slick as they come, packing a potent selection of tools. They include:
●              Pry bar, scraper, flathead screwdriver
●              Bottle opener
●              Imperial and metric rulers
●              ¼" hex wrench
●              4 mm driver
It also sports an internal storage compartment that holds three micro WIHA bits.
Made of either stainless steel or titanium, the SlideKick is available online for $105.
RoadKing Bluetooth Headsets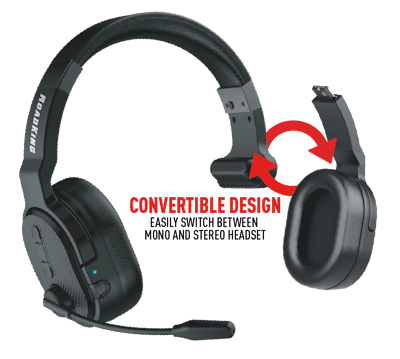 Coming to the market this spring will be a redesigned line of Bluetooth headsets from RoadKing.
Providing a variety of options and designed to fit your on-the-road lifestyle, you will find a style to fit your needs.  This new line will include superior noise-canceling technology; voice prompts for hands-free call control, extended battery life, and Bluetooth® 5.0 wireless technology. These new headsets provide wireless, hands-free communication to provide convenience and safety while driving.
Kobalt Neck Light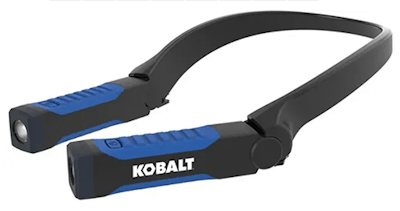 If you drive solo and have no one to hold a light for you if you're making a repair or doing a pre-dawn pre-trip, it's no longer necessary – thankfully! – to try to hold your flashlight in your mouth, so your hands are free.
The Kobalt Neck Light delivers hands-free illumination when hung around your neck. It features two lights that can be aimed in different directions and at different angles. And, it has two brightness modes: 210 and 105 lumens.
Powered by two AA batteries, the Neck Light retails for just $19.98.
Ka-Bar Space Knife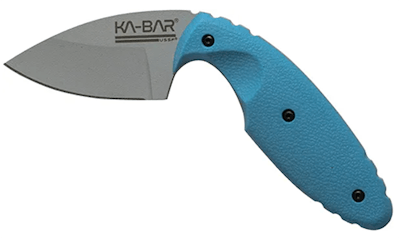 Members of the U.S Marine Corps have for many years relied on an iconic bit of gear for any number of uses. The government-issued Ka-Bar knives held a special place in the kit of every Marine.
Now, the recently-created U.S. Space Force has a knife of its own from Ka-Bar. The Tactical Defense Institute-designed curved, fixed stainless steel blade is about 2.3 inches long and stems from a rugged, curved Zytel thermoplastic handle. It's protected by a molded gray plastic sheath when not in use.
Available online for $42.
Nobo Pal+ Power Bank, Flashlight, and Jackknife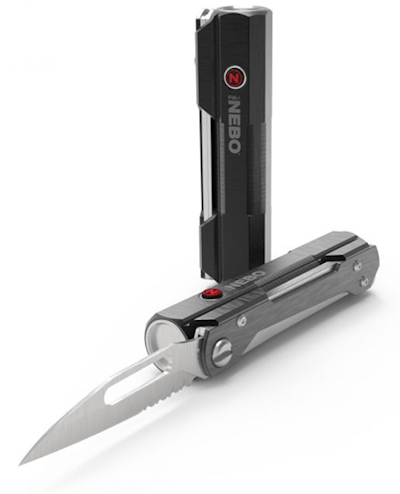 OK, if you combine the Kobalt Neck Light, the Ka-Bar Space Knight, and the charging ports out of the Makita cooler/heater, you have this crafty little bit of gear from Nobo.
It features a rechargeable 400-lumen flashlight, which doubles as a backup power source for your mobile phone or other USB rechargeable electronic devices, and also has a 3-inch-long, stainless steel folding blade.
The flashlight has three power settings: High (400 lumens) 2.3 hours, Low (40 lumens) 13 hours, and Strobe (400 lumens) 2.5 hours.
The Pal+ comes with a ​​Micro-USB to USB charging cable and sells online for $44.99.
React 7-in-1 Emergency Tool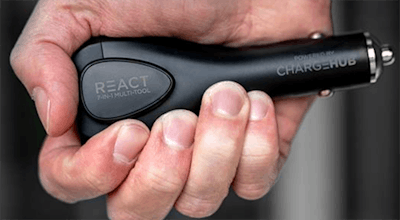 This is another multi-tasking bit of gear that could come in handy when trouble occurs while you're on the road.
It contains:
●              seat belt cutter
●              steel tip window breaker
●              lightning-fast USB car charger
●              2,200mAh power bank
●              140 Lumen LED flashlight
●              strobing red SOS beacon
●              long-range safety siren
If things go wrong, this could be the one tool you most want within reach. It also comes in handy if you find yourself with a smartphone battery on the wane when you can least afford it.
The React 7-in-1 Emergency Tool retails online for $49.99.
BlendJet One Plus Portable Blender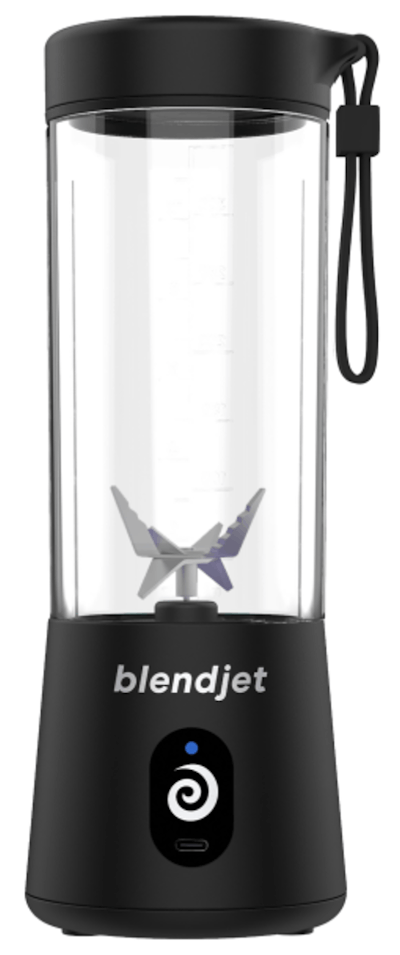 Sometimes it can be rather difficult to accomplish your wellness routine if it includes enjoying a healthy fruit and/or vegetable-based smoothie. They can be a great way to have a quick, easy-to-make breakfast or pick-me-up while on your 30-minute break but are not easily prepared in your truck.
The BlendJet One Plus removes most of the problems when it comes to turning those healthy ingredients into something drinkable. One of the features making it easier is that the BlendJet is that its USB-C rechargeable. You can blend ten smoothies on a one-hour charge.
Adding to its convenience are its size and shape. It blends and holds a 12-ounce drink and fits in your truck's cup holder.
Cleanup is equally easy. Fill it with water, add a drop of dish soap, spin it, rinse it and you're ready for the next time.
Walmart sells the BlendJet for $39.88.
Hodor 168 12-volt Vacuum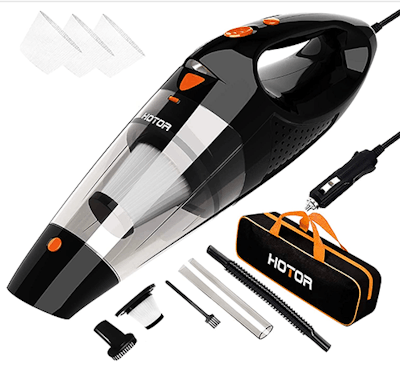 Your over-the-road life can be far more pleasant when your truck is clean. The portable handheld vacuum cleaner from Hodor can help you keep your cab tidy.
It has three attachments, a washable filter, and a 16-foot-long cord that plugs into your 12-volt port.
It's lightweight (just 2.5 lbs.) and has a bright LED light on it so you can see all the dirt that needs to be vacuumed up. A detachable dust cup makes it easy to empty and make ready for the next use.
The vacuum and all of its attachments and cord are stored in a zippered bag.
Available online for $32.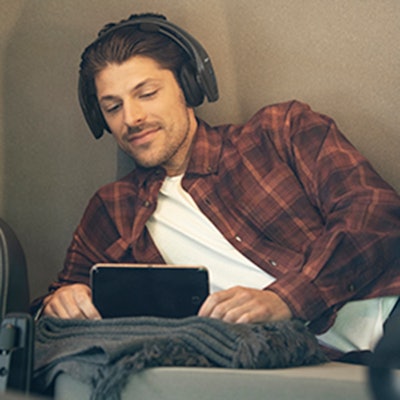 BlueParrott S650-XT Wireless Headset
This latest headset from BlueParrott is more like two headsets in one.
Use it with just one of its two earpads, and you have hands-free communications while you drive. Snap on the second one, and you have stereo headphones for listening to music or streaming a movie.
The S650-XT's features include:
●              elimination of 96% of background noise so you can hear and be heard properly
●              high-quality stereo sound with both earpads attached
●              36 hours of talk time
●              600 hours of standby time
●              300 feet of wireless connectivity range
●              IP54-rated protection against dust and water
●              BlueParrott Button for customized, one-touch functions
●              voice activation to activate the headset, control calls, get GPS directions
●              pairs seamlessly with iPhone and Android operating systems
●              padded over-the-ear headband for maximum comfort
●              Bluetooth 5.1 allows you to connect to two devices simultaneously
●              over-the-air software updates
It's available online, at big box stores and most truck stops and travel centers for about $250.
Check out the latest Gear at MATS
The Mid-America Trucking Show returns this spring after a two-year hiatus and promises to be a great opportunity to see firsthand the latest trucking gear. MATS is scheduled to be held March 24-26 at the Kentucky Exposition Center in Louisville and is always a showcase for the latest trucks, gear, and other driver amenities.
All forecasts seem to indicate that trucking in 2022 will stay as busy as it has been for most of 2021. That makes it all that more important that you have the gear and gadgets you need to make the most of your time on the road.