What do a fish finder, a dog collar, a grilling thermometer, running shoes, and the headset you use with your smartphone all have in common?
Yes, they are among the more than 5.1 billion Bluetooth-enabled products expected to be manufactured and shipped worldwide this year. Many of them will be purchased and used by professional truck drivers.
Bluetooth, which uses short-range radio waves to connect devices and share data, has been used in consumer applications since 1999. Today, it's especially important to the trucking industry as it allows wireless and hands-free connections, so drivers answer and make phone calls while keeping their hands on the wheel.

RoadKing Wireless Headsets
Trucking is an ideal industry for all the helpful things Bluetooth can do. This is especially true when it comes to wireless and hands-free communications technology; specifically, headsets to pair with your smartphone and other devices. 
Just recently, RoadKing, which is part of the RoadPro Family of Brands, introduced a new line of Bluetooth-enabled wireless headsets. There are four new styles from which to choose. They give you a choice of fit and price. All have the latest 5.0 Bluetooth wireless technology to pair with other Bluetooth-enabled devices for complete wireless freedom. With superior noise-canceling technology and reduced ambient noise levels, these headsets provide the ultimate listening experience. The new value-packed line includes:
●    The RKING1000 Mono Bluetooth headset has an ultrasoft earpad and delivers 14 hours of talk time. MSRP $49.99
●     RKING2000 Mono Bluetooth headset delivers 24 hours of talk time and, like the other headsets from RoadKing, has super noise-canceling technology. MSRP $69.99
●     RKING3000 Premium Mono Bluetooth headset has 30 hours of talk time and goes easy on your ears with an ultrasoft leather ear pad. MSRP $89.99
●     The RKING4000 Premium Convertible Bluetooth headset is RoadKing's top-of-the-line headset. It can be used as a mono headset with one earpad while driving or converted to stereo with the addition of a second earpad. The 4000 delivers 28 hours of talk/listening time. MSRP $109.99
Like most other RoadPro products, these Bluetooth headsets are available at big box stores, truck stops, travel centers, and online.
The Fi Smart Dog Collar
If you travel with your dog, it makes a truckload of sense to outfit your furry sidekick with a Bluetooth-enabled collar. We've read too many stories of truckers having their dog wander off at a truck stop and having to move on without them. The Fi Smart Dog Collar can help ensure your dog always goes with you even if they do get distracted. This collar track's your dog's exercise routine but, more importantly, supplies 24/7 location tracking. It comes in four colors and four sizes to accommodate dogs big and small. Available online for $149.
Just because you're on the road doesn't mean paperwork and communications end. That's why it makes sense to have a reliable setup that allows you to do what you need to do while not relying on the minuscule keyboard of your smartphone.
Logitech's K380 Bluetooth keyboard & M557 Mouse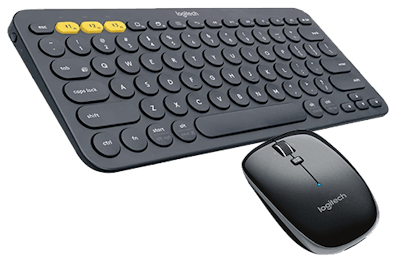 Bluetooth keyboards abound, and you have plenty of choices when it comes to selecting a wireless mouse. Logitech'sK380 Bluetooth keyboard is a true gem. It has all the features you need and allows you to switch between three different connected devices, which means you can work on a smartphone and a tablet simultaneously. It's rugged, well built, easy to use, and with a modest price tag, it is perfect for the value-minded trucker. It's available online for just $29.99.
Logitech is also a good bet for a wireless mouse. They have plenty to choose from, and most won't break the bank. The M557 is a simple one-button mouse that works with iOS and Android devices. Its battery lasts up to a year, and it features programmable controls. Available online for $24.99.
Shokz OpenComm Stereo Headset
Shokz (formerly AfterShokz) recently introduced their new OpenComm Bluetooth stereo headset, the first of their headsets designed specifically for communication. Like all Shokz products, OpenComm uses bone conduction to deliver high-quality sound. Their latest such device is its OpenComm Bluetooth stereo headset. It's their first device specifically designed for communication, making it ideal for truckers. It features an adjustable DSP noise-canceling boom microphone that ensures your calls are clear and noise-free. OpenComm features 16 hours of talk time, so it's available for your entire driving day and beyond. This lightweight wireless headset has a multifunction button that lets you control play, pause, answer calls, and activate a voice assistant with a couple of taps. Available online and in most truck stops and travel centers, starting around $140.
Master Bluetooth-Enabled Padlock
Cargo theft is one of those nasty facts of life on the highway these days. Read the headlines, and there are warnings about what to do and not do regularly. Making sure your cargo and the valuables in your truck are properly secured is a must. There are a variety of solutions, and a Bluetooth-enabled padlock could be one of them. Master makes a Bluetooth padlock suitable for indoor and outdoor use. You can use your smartphone to open this lock, which features military-grade encryption. It also keeps a record of when it is opened or locked and who did it. Available online for $157.92
BlueParrott S650-XT Headset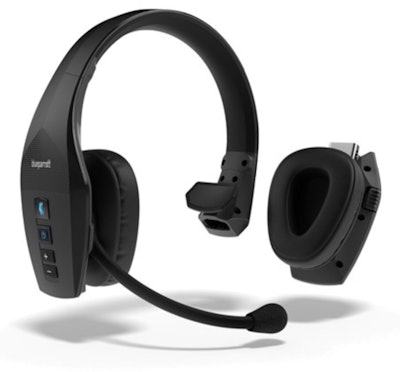 As a professional trucker requiring safe, hands-free communications while driving, the S650-XT from BlueParrott delivers superior noise cancellation and voice activation of various features. And, as a professional trucker done driving for the day and relaxing in your sleeper berth, this BlueParrott headset delivers the sort of stereo sound you expect from headphones designed just for listening. The secret to the S650-XT's successful double life is in the earpads. You use one while driving and can quickly and easily snap the second one in place when you're listening to your favorite playlist or streaming a video when the driving day is done. The S650-XT eliminates 96% of background noise so you can hear and be heard properly and delivers high-quality stereo sound with both earpads attached. You get 36 hours of talk time, 600 hours of standby time, and the company's BlueParrott Button for customized, one-touch functions. Available at most truck stops, travel centers, and online for $249.99.
Tribit StormBox Micro 2 Bluetooth Speaker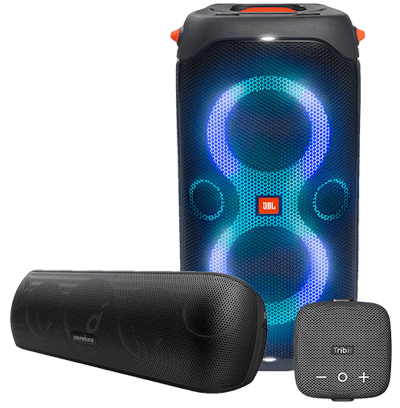 More than any other market, the one for Bluetooth-enabled speakers is a crowded one. You can find one that fits your needs no matter how diverse or demanding they may be. Narrowing it down for one that fits your truck and your budget can be tricky but not impossible.
The Tribit StormBox Micro 2 delivers solid sound – and more – in a small package and for an especially modest price. Aside from providing all the sound, you need to fill your sleeper berth. The StormBox also functions as a power bank to recharge your other devices in a pinch. Small enough to fit in your pocket, the StormBox uses Bluetooth 5.3 and has a surprising connectivity range of 120 feet. Its battery delivers up to 12 hours of sound, including powerful bass. And the beauty of the StormBox is that it's affordable enough that you can afford two, pair them together and enjoy stereo sound in your truck. Available online for just $59.99. If you want a bigger speaker, consider Anker's Soundcore Motion Plus (available online for $107) or the much bigger JBL Party Box 110 (available online for $399.99)  
Skullcandy Dime 2 Wireless Headset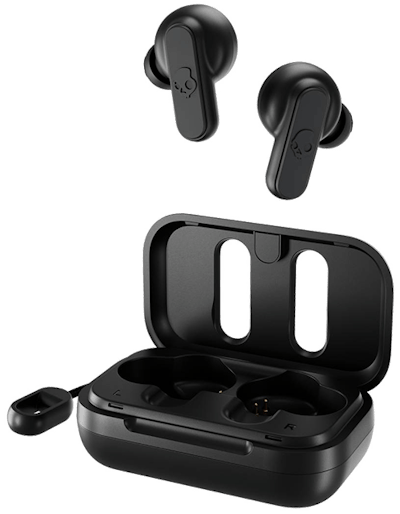 Skullcandy's Dime 2 true wireless earbuds can provide all the connectivity you need at a price that you can appreciate, given what it costs to fill your tank these days. With a noise-isolating fit and a microphone in each earbud, the Dime 2 assures you hear and are heard clearly. They automatically turn on and enter pairing mode (with Bluetooth 5.2) the first time they're removed from the charging case. Each bud functions separately, so you can use just one as you drive and still have full functionality. You can make or answer calls, adjust the volume, and change tracks by tapping one button on either earbud. The Dime 2 has up to 12 hours of battery life; 3.5 hours in the earbuds and 8.5 hours in the case. Available online for just $29.99.
Poly Voyager 5200
The Poly (Plantronics & Polycom) Voyager 5200 Bluetooth earpiece was made for the professional truck driver. Its WindSmart noise-canceling technology eliminates background noise in your cab and on the highway. The Voyager 5200 also automatically senses if it's being worn and it directs call audio to where you expect to hear it. The lightweight mono earpiece allows you to wear it for your entire driving day comfortably. A red two-in-one button on the Voyager 5200 activates Siri, Google Now, or Cortana. It'll also whisper alerts to update you on talk time and announce the names of incoming callers so you can simply say "Answer" or "Ignore" to calls without lifting a finger. The Voyager 5200 has seven hours of continuous talk time and nine days of standby. Available at most truck stops and travel centers and online for $119.99.
But, not all Bluetooth-enabled products are created strictly for use on the road by professional drivers. Many enrich life at home and when truckers have time to relax and pursue personal, non-driving activities.
Bluetooth iGrill Mini Thermometer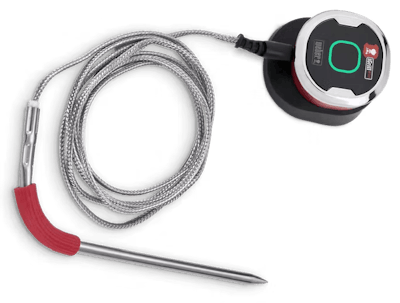 When off the road and enjoying being the master chef at your backyard barbecue, you need the tools to be successful, just as you do while on the road. The Weber iGrill Mini thermometer ensures the steaks, burgers, or chicken you're cooking is properly done. Simply attach it to your grill, slip the thermometer probe into the meat and then relax. It uses Bluetooth technology to send the temperatures to your smartphone or tablet. It works with iOS only; sorry, Android users. The iGrill Mini is available online for around $60.00. 
Under Armour's Bluetooth Running Shoe
Like many folks, professional drivers are increasingly concerned about their health and physical wellbeing. To become more fit and lose weight, many drivers are walking or running, and Under Armour has a line of Bluetooth-enabled shoes that connects to its Map My Run app and tracks & analyzes a variety of your running metrics to help make you a better runner. UA's Flow Velociti Wind 2 Running Shoes are available online for $160.
iBobber Bluetooth Fish Finder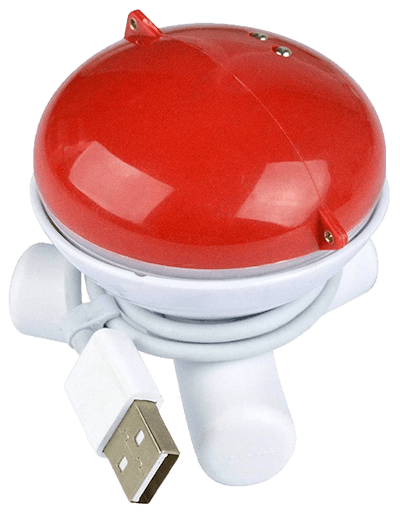 Should your leisure time pursuit is a bit less strenuous, then you may want to use iBobber wireless Bluetooth-enabled fish finder. Connecting to iOS or Android mobile devices, the iBobber lets anglers find fish, map depth contours and underwater structure, save water temp, weather and location, species, photos, and hot spots, and share the information on social media directly if they wish. The iBobber works in fresh or saltwater and has a 10-hour battery life. Packaged with a digital scale for weighing your catch, the iBobber is available online for $99.99.
Wireless Photo Printer
Life on the road can be pretty interesting. Many drivers mention the job is more attractive than others because it takes them places and lets them see things they might not have had the opportunity to see before. This means trucking provides more than a few photo ops, and if you wish to share them with the folks back home, you can use the Victure 3" x 3" wireless photo printer. Compatible with iOS and Android. Just send the photo from your phone or tablet to the printer, and it does the rest. Available online and at Walmart for $79.99. (Paper is extra for $29.99 for 50 sheets.)
Samsung Galaxy 4 Classic Smartwatch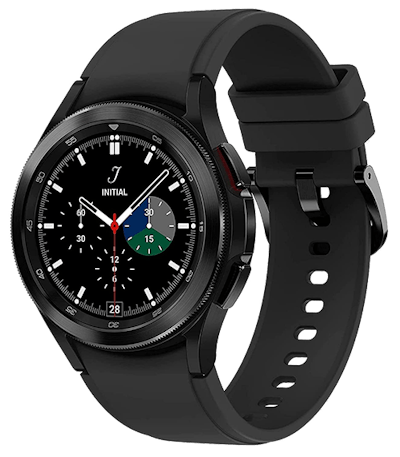 At home or on the road, you need to be on time, and the Bluetooth-enabled Samsung Galaxy 4 Classic smartwatch can help. It can also help keep you healthy. It tracks your sleep patterns, alerts you to changes in your heart rate, and tracks your workouts, whether running, rowing, swimming, or walking. It also provides access with your smartphone for fitness coaching. It also has a GPS and fall detection functions to help keep you safe. It's available online for $299.