Skullcandy's Dime 2 true wireless earbuds have a noise-isolating fit and a microphone in each earbud, so they assure you hear and are heard clearly even when wearing just one. They also feature drivers properly tuned to deliver high-quality sound.
The Dime 2 automatically turn on and enter pairing mode (with Bluetooth 5.2) the first time they're removed from the charging case. Each bud functions separately so you can use just one as you drive and still have full functionality. You can make or answer calls, adjust the volume, and change tracks by tapping one button on either earbud.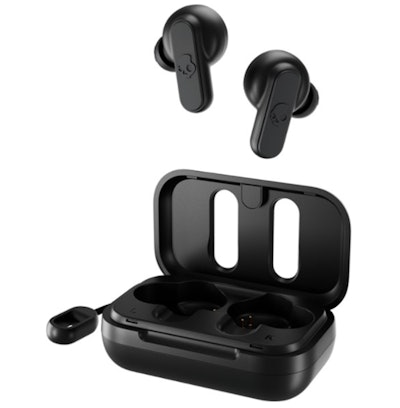 They also have sufficient battery life for your full driving day. The Dime 2 has up to 12 hours of battery life; 3.5 hours in the earbuds and 8.5 hours in the case.
Plus, the Dime 2 is built to last. They are rated IPX4 to protect against sweat and other moisture.
Setting the Dime 2 part from most other similar devices is a feature you'll hope you never have to use, but will love if you do. The Dime 2 has Tile locating technology built-in to protect your purchase.
And, on the topic of purchases, the Dime 2 is a bit of a bargain at $29.99 online.
For more gear and tips to improve your driving life, check out the Overdrive and Truckers News Truckers Gear Guide from the RoadPro Family of Brands.