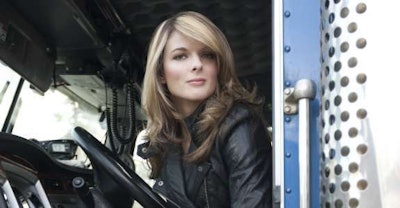 "Ice Road Truckers" star Lisa Kelly has joined the list of reality show drivers to be part of Chevron's "Reality of Delo" advertising campaign.
She joins Mike Papac from the History Channel's "AxMen," Freddie Dodge from the Discovery Channel's "Gold Rush," Edgar Hansen from Discovery's "Deadliest Catch," and Dale Kitchens from the "Edge of Farming," a web-based reality series.
Shooting for the new "Reality of Delo" commercials has begun and the new marketing campaign will kick-off in late March 2016 on a variety online media properties. Kelly's testimonial will be added to those of the other "Reality of Delo" participants.
[gtbutton link="http://www.truckersnews.com/ice-road-truckers/"]See all of Truckers News' Coverage of "Ice Road Truckers"[/gtbutton]