TA-Petro celebrates National Truck Driver Appreciation Week throughout September with locations hosting events for drivers including concerts, games, wellness walks, basketball, windshield washing stations and dog washing stations.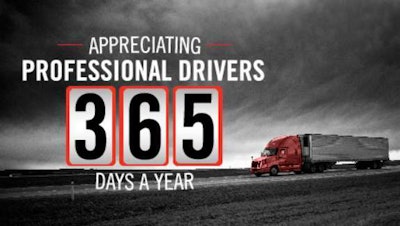 TA-Petro also teams with Truckload Carriers Association and Rolling Strong to offer health fairs at selected sites. Coaches from Rolling Strong will be available to conduct screenings and health coaching and answer questions. Health fairs will be from 10 a.m. to 4 p.m. at the following locations:
Monday, Sept. 12 — Petro Bordentown, Bordentown, New Jersey (I-295, Exit 57, NJ Turnpike, Exit 7)
Thursday, Sept. 15 — TA Wheeling, Wheeling, West Virginia (I-70, Exit 11)
Thursday, Sept. 15 – TA Hebron/Michael Eugene Zanella Travel Center Hebron, Ohio (I -70, Exit 126)
Thursday, Sept. 15 — TA Hillsboro, Texas (I-35, Exit 370)
Friday, Sept. 16 – Petro Ontario/Shawn Hubbard Petro Stopping Center, Ontario, California (I-10, Exit 57)
Friday, Sept. 16 — Petro Atlanta, Atlanta, Georgia (I-285, Exit 12)
To further show its appreciation, TA-Petro runs the UltraONE Points of Appreciation Sweepstakes throughout September.