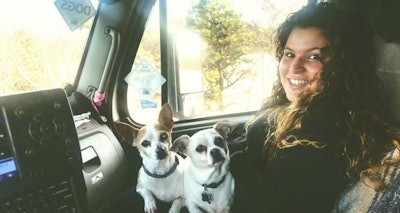 Pilot Flying J today announced the winners of its third annual Road Warrior campaign. They are:
Jacqueline Rocha of Acworth, Georgia, grand prize winner

Kevin Mailand of Lawrence, Kansas, second place

Charles Johnson of Dubuque, Iowa, third place
Rocha receives $10,000, Mailand receives $5,000 and Johnson receives $2,500.
"We are always so inspired by the passion and determination of professional drivers," said Ken Parent, president of Pilot Flying J. "All three winners, and so many of their fellow drivers, are excellent representations of the professional driver community, and we are thrilled to recognize them with this Road Warrior honor."
A statement from Pilot Flying J introduced the three new Road Warriors: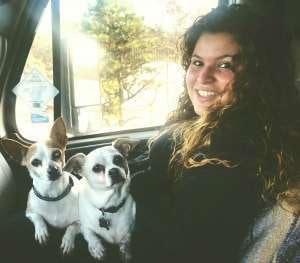 "Jacqueline Rocha, grand prize winner: As a long haul driver who joined the professional driving community just after she turned 21, Rocha is an advocate for the industry, encouraging millennials and females to consider careers in trucking. In her career as a professional driver, Rocha strives to learn from the veterans of the road, while simultaneously helping those new to the industry excel. As she continues her career, Rocha hopes to start a nonprofit organization that funds the costs associated with commercial driver's license school, particularly aimed at recruiting young women to the industry. Rocha represents the first woman Road Warrior contest winner.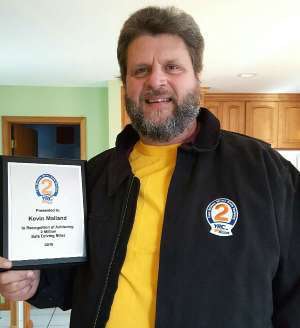 "Kevin Mailand, second place winner: Mailand, who was nominated by his wife, is a second-generation long haul driver with more than 30 years of professional driving experience. With more than two million miles of safe driving experience logged with his current company, Mailand has earned respect from his peers for his willingness to help fellow drivers across the country. Even after being diagnosed with stage three esophageal cancer and undergoing chemotherapy, radiation and major surgery, Mailand maintains his love for the industry and is still driving professionally.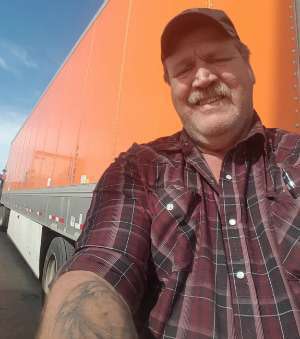 "Charles Johnson, third place winner: Johnson earned his Road Warrior stripes for his 43 years of professional driving experience, at one point or another driving through all 50 states and all providences of Canada. Career highlights include driving through Glacier National Park into Canada during the winter, driving for the U.S. Army and training more than 500 professional drivers."
Pilot Flying J previously named Oceanside, California, resident Erik Michaels as its second annual Road Warrior grand prize winner. As a long haul driver with 47 years of experience, Michaels overcame extreme odds to return to the road after experiencing a major stroke while on the job. U.S. Army veteran Kyle Cones received the first Road Warrior honor for his commitment to his fellow drivers, family and country.
Pilot Flying J kicked off the annual online contest in September of 2016 to thank professional drivers and recognize them for their hard work, perseverance and passion for their craft.