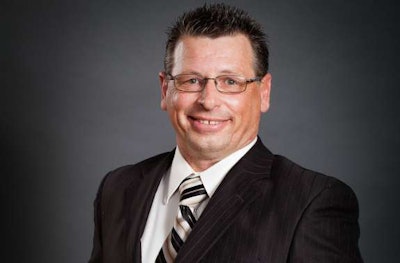 Editor's Note: Next week, the Truckload Carriers Association and Truckers News will name a new Company Driver of the Year. Over the next few days, we'll profile the three finalists. Our third finalist is Murray Manuliak, who drives for Bison Transport, which is located in Winnipeg, Manitoba, Canada.
—
Three veteran truck drivers — all with numerous years of service and exemplary safety records — will be on the stage during the awards banquet Tuesday, March 28 during the Truckload Carriers Association annual convention in Nashville.
One of them will walk off with $25,000 cash and the title of 2016 Company Driver of the year presented by TCA and Truckers News. The two runners up will receive $2,500 each.
The contest is sponsored by Cummins and Love's Travel Stops.
The Company Driver of the Year finalists are:
TCA and Overdrive will also present the award for Owner-Operator of the Year. Those finalists are:
Gary Buchs of Landstar System, Inc.

Philip Keith of WEL Companies, Inc.

Kevin Kocmich of Diamond Transportation
Meet Murray Manuliak
Like a lot of farm boys, Murray Manuliak was introduced to hard work and driving truck at an early age. As a 12-year-old on the family farm in Manitoba, Canada, Manuliak started out driving a three-ton Ford grain truck and eventually graduated from there to driving team delivering mail across the country.
He's been driving steadily for 24 years, the last 14 of which have been for Bison Transport. He's clocked some 3 million safe miles in his career.
Manuliak has been an in-cab instructor for the last five years, which brings driver safety into even sharper focus for him.
"A large part of driving for me is to influence others to drive safely and to lead by example," he said. "As an instructor, I ensure that the new drivers that I'm training are always safety conscious and prepared at all times. It's important to me to ensure that these drivers are given the tools to make them a strong driver in our industry.
"Whether in the truck or my personal vehicle I consider safety to be my number one priority. When you think you know it all, you become a danger to yourself and everyone else.
"You have to stay focused and know there is always something new to learn."
Manuliak has found another way improve his skills and represent the trucking industry.
Since 2012 he has participated in Winnipeg's Provincial Truck Driving Championships. He won Rookie of the Year, in 2012 and helped the Bison Transport team win Team of the Year honors. Since then, he has placed in the top three of the Super B class. In 2016 he was first in the provincial contest and third in the nationals for Super B class.
Part of being at the top of his driving game also means being in good physical condition, said Manuliak.
"It hasn't always been easy being healthy on the road," he said. "When I first started in the industry truck stops didn't have a healthy menu. But, now there are healthy choice all around you."
He said he tries to get exercise in his day when he can, even if it means simply doing an extra lap around the truck during a vehicle check. He also credits his wife, who ensures there are healthy snacks in the truck.
"I have 10 grandchildren and I want to stay active for them," said Manuliak. "They have so much energy and I just want to keep up.
"When I am sitting in one of our driver lounges, I always hear a new tip for getting more exercise. It's crazy that 10 years ago drivers would never think about exercise on a reset and now that's what we talk about."
It's that sort of outlook that has helped Manuliak gain the praise of Bison Transport President Rob Penner, who said, "Murray is well-spoken and has a strong voice within our organization, making sure our business is a leader in safety.
"He is a role model for all professional drivers to follow."