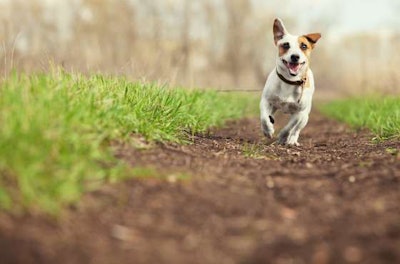 Truckers' pets are the unsung heroes of the road. They offer companionship and entertainment and all they expect in return is a good belly rub.
Omnitracs, a fleet management solutions company, wants to celebrate drivers' animal companions so it launched Big Rig Buddies 2017 on June 21. The giveaway is open to all current and retired truckers.
Drivers are asked to submit a photo featuring their pet with a brief description on why their pet is the best road companion. Submissions can be made online through Aug. 23 at 11:59 p.m. CDT.
The first and second place winners will share $1,000 in gift cards for food and treats for their pets. Winners will be announced Aug. 26 at the Great American Trucking Show in Dallas, Texas. The winners will also be interviewed by Red Eye Radio host Eric Harley.
"Many professional drivers find life on the road easier with a loyal companion," said Jim Gardner, Omnitracs' vice president of marketing. "While Omnitracs products are excellent companions to reduce paperwork and increase productive time spent on the road, we recognize that a furry or feathered companion has their own unique benefits to drivers, including increasing exercise, improving mood, lowering blood pressure, and more."