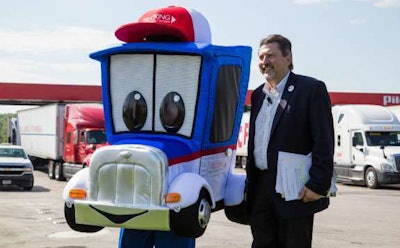 Efforts to name the new mascot for a trucking image campaign have narrowed down the choices to five.
Trucking Moves America Forward has selected five finalist names from what it says were the hundreds of suggestions submitted. Now they are asking folks to choose their favorite.
The finalists are:
The winner will be announced at the Great American Trucking Show in August.