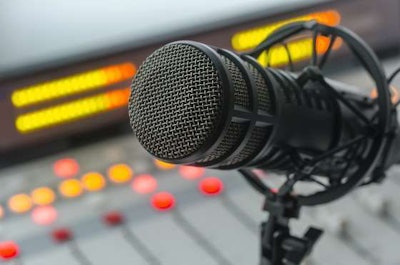 Podcasts may be the perfect entertainment option for truckers: They're mobile, they're free, and they cover about every topic you can think of. All you need is a podcast player app on your smartphone or tablet to play the programming through your truck's audio system.
Any podcast app you use will allow you to set up your subscriptions. Episodes can be downloaded in advance, so no WiFi or data connection is required for playback.
These apps can ensure you have a steady stream of informative and entertaining programming.
PodCruncher
PodCruncher offers variable playback speeds and continuous playback and queueing. Forward and back buttons, customized to the number of seconds you prefer, let you jump ahead through slow material or replay. Other options let you toggle between the podcasts on your playlists. Video podcasts are available in full-screen modes. Voice controls let you use the app while driving without having to touch your device. Podcasts can be set to auto-download in the background.
PodCruncher is available for $2.99 on iOS devices.
Podcast & Radio Addict
This app offers over 450,000 podcasts. It includes adjustable playback speed and the ability to skip silence. The app has a shuffle mode and a loop mode. It offers customized recommendations based on your podcast subscriptions. You can browse trending podcasts by category. Users can set podcasts to download automatically and delete themselves once they've been listened to.
Podcast & Radio Addict is available for free on Android devices.
Overcast
Overcast offers smart speed, voice boost and smart playlists. The smart speed feature picks up the speed without distorting the voices. The voice boost feature can be used to enhance and normalize speech, which is handy in a noisy cab. Smart playlists let users search and sort podcasts, which can be downloaded for offline playing. Podcasts can be synced among iOS devices. Overcast is powered by a cloud service, which saves data usage and battery life.
Overcast is available for free on iOS devices.
Pocket Casts
Pocket Casts' playback features include an up-next queue, silence trimmer, variable speed, volume boost, streaming and backward and forward skipping. Podcasts can be browsed by charts, networks and categories. The app stores subscriptions, playback and filter preferences in the cloud so they stay synced across different devices. It can be set to refresh automatically for new episodes when you're connected to a WiFi signal so that they're waiting for you when you open the app.
The app is available for $3.99 on Android and iOS devices.
Stitcher
Stitcher's features include customizable playlists and pre-set stations from its editors, such as Top 20 Comedy shows and Top 20 News & Politics shows. The app provides recommendations based on your listening history. Stitcher offers variable speed playback, automatic downloads and continuous playback. Outside of podcasts, Stitcher also offers radio shows, including live stations. Its car mode feature simplifies the interface and makes the buttons larger, enabling easier control while driving.
The app is available for free on Android and iOS devices.