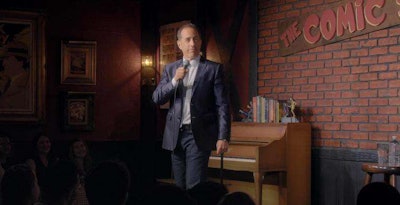 Several big name movies and premieres of popular shows have been added for streaming in September across various services.
The Magnificent Seven, a gunslinging comedy/drama from 2016, will be up on Amazon Prime Sept. 9, while Jerry Seinfeld's latest comedy will be on Netflix starting Sept. 19.
Hell's Kitchen and Law & Order: SVU will make their returns in September to kick off their latest seasons.
September's highlights include:
1. Hidden Figures (HBO Now, Sept. 9)
2. Assassin's Creed (HBO Now, Sept. 23)
3. Jerry Before Seinfeld (Netflix, Sept. 19)
4. Paul Hollywood's Big Continental Road Trip: Season 1 (Netflix, Sept. 29)
5. Hell's Kitchen: Season 17 Premiere (Hulu, Sept. 30)
6. Law & Order: Special Victims Unit: Season 19 Premiere (Hulu, Sept. 28)
7. The Magnificent Seven (Amazon Prime, Sept. 9)