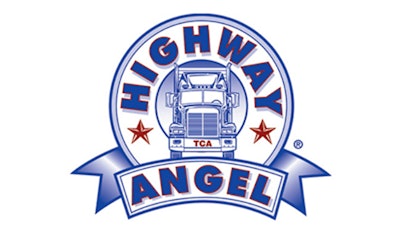 A company driver for one of Canada's largest trucking companies was recognized for his actions to help an injured fellow trucker.
Ajay Toor, of Surrey, British Columbia, Canada, a driver for Bison Transport of Winnipeg, Manitoba, has been named a Highway Angel by the Truckload Carriers Association.
The TCA explains how Toor helped another driver who has been hit by a passing vehicle:
On Sept. 5, 2016, Toor was on his way to Langley, British Columbia when he noticed a car stopped with its flashers on. As he approached, he then saw an injured Pemberton Transport driver lying on the road with a flashlight in his hand. Also at the scene was a young couple.
The Pemberton Transport driver had been crossing the road when he was hit by a passing truck. Toor brought the injured driver a blanket and a first aid kit. The young couple had already called the police. The victim told Toor he was still unable to bear the cold, and he had a warmer blanket in his own truck, however, they couldn't find his keys.
Acting swiftly, Toor broke the drivers' truck window, with his permission, and retrieved the man's medication as well as another blanket. Toor then waited with the driver until police and EMS arrived on the scene. Toor not only stayed with him, but also assisted the man onto the stretcher, as his leg and thigh looked to be fractured.
For his willingness to assist his fellow driver, TCA presented Toor with a certificate, patch, lapel pin, and truck decals. Bison Transport also received a certificate acknowledging Toor as a Highway Angel.
EpicVue sponsors TCA's Highway Angel program.
The TCA is honoring a different driver throughout Truck Driver Appreciation Week, which runs through Saturday, Sept. 16.