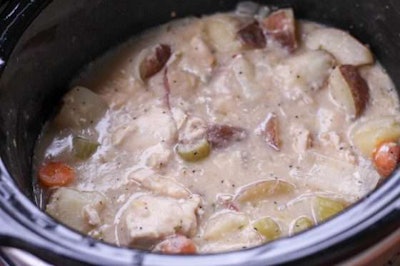 As colder weather starts to roll in, there's nothing quite as comforting as a hot bowl of stew. This creamy chicken stew recipe, from Lauren Greutman, is a dump recipe, meaning you just throw all the ingredients in and your slow cooker will do the rest.
The recipe uses simple ingredients, combing carrots, chicked, celery, and red potatoes with onion and various seasonings for flavor.
It takes about 15 minutes to prep and can cook in four hours on high, or eight hours on low. This recipe yields about four servings.
See the complete ingredients list and cooking instructions on Lauren Greutman.