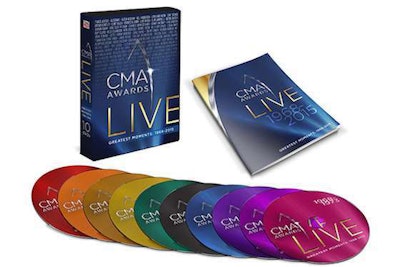 You can now relive the greatest performances from the Country Music Association's annual show with the CMA Awards Live: Greatest Moments 1968-2015 10-DVD box set.
The box set covers old school performances from artists like Merle Haggard, Dolly Parton, and Alan Jackson. It combines them with newer performances from top names like Carrie Underwood, Miranda Lambert and Keith Urban. The box set includes 127 performances. It also has bonus features and interviews with several of the featured artists. A 44-page collectible booklet comes with the set and features award winners and historical information on the show.
The set is available from Time Life online for $99.95.