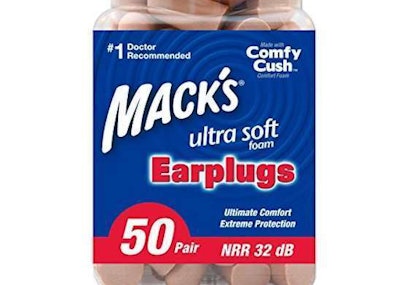 Sometimes the simplest gifts are the best. Earplugs may not be glamorous, but they're practical. Truck stops are noisy places and it can be hard to get proper rest or to relax.
Mack's Ultra Soft Foam Earplugs are made of a comfortable foam that molds to fit the wearer's ear. They have a Noise Reduction Rating of 32 decibels and can be used for sleeping or just relaxing in the cab. They are made in the United States and the container has a flip top for easy access.
You can get a 50-pair set of Mack's Ultra Soft Foam Earplugs on Amazon for $8.07.