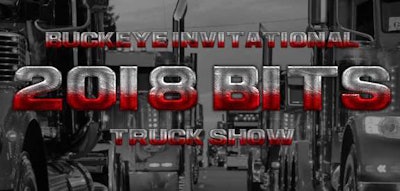 Pre-registration is open for the Buckeye Invitational Truck Show, taking place June 8-9 at the Clarke County Fairgrounds in Springfield, Ohio, which is located west of Columbus on I-70.
Organizers of the event, now in its third year, say they had 63 trucks registered for the truck show last year. There are two judging categories: People's Choice and Kids Choice.
Truck entry is free, and pre-registration is available at this link.
The event is free to attend, open to the public and features truck light shows on Friday and Saturday nights.
Musical guests at the show will include Truk and trucker/singer-songwriters Bill Weaver, Paul Marhoefer and Taylor Barker.