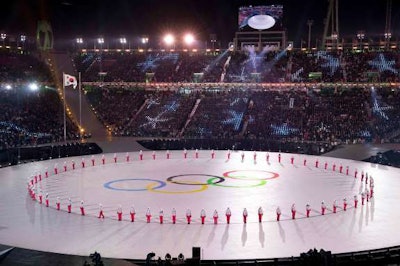 Every four years, in the dead of winter, millions of people become fans — if only for a couple of weeks — of sports that rarely see a headline most of the time. Between now and Feb. 25 curling, figure skating, ski jumping and skeleton (yes, it's a sport!) will capture the attention of folks who don't even like snow.
NBC paid $963 million for the rights to broadcast this year's Winter Olympics being staged in Pyeongchang, South Korea, which means much of what will be aired happened hours earlier, was taped and will air each night on NBC during prime time. However, you will also find coverage on NBCSN, CNBC, MSNBC, USA Network, Telemundo, NBC Universo, Olympic Channel, the NBC Sports app (Android and iOS), and online at NBCOlympics.com.
If you're on the road and don't have satellite TV in your truck, here's a suggestion from Money on how to stream the Olympics for free:
If you don't have a pay TV package, your best bet for watching the Winter Olympics is to sign up for a live-streaming TV service that includes NBC's cable channels in the lineup. DirecTV Now, Hulu Live, Playstation Vue, Sling TV, and YouTube TV are among the streaming services with some or all of these channels in their packages—often including local NBC affiliates too.
All of these services come with free trial periods for new signups. Most offer seven days for free, thereby allowing you to watch plenty of Winter Olympics action without paying. You can also try out more than one of these services while the Winter Olympics are happening. In other words, you could stream to your heart's content for two weeks or more, and watch all the Winter Olympics coverage you want, for free.
Just remember that you must cancel before the trial period ends. If you don't, you'll be charged in full for the next month. The monthly fees for the base streaming package from each of these services range from $20 to $40.
To get the most out of these winter games, take a look at: