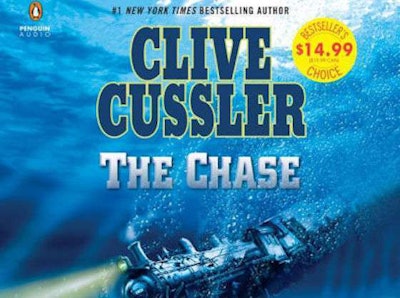 Best-selling author Clive Cussler's "The Chase," the first novel in the Isaac Bell series, is available in audiobook format.
In the book, detective Bell is on the hunt for a blood-thirsty bank robber. Set in 1906 in the western U.S., the robber steals from banks and then murders any witnesses. The U.S. government recruits Bell to help track down the thieving murderer, but it will prove a challenge even for the seasoned detective.
The audiobook version of "The Chase" is available for $14.99 from Barnes & Noble. It is read by Richard Ferrone. The audiobook, from Penguin Random House Audio Publishing Group, was published Feb. 6.