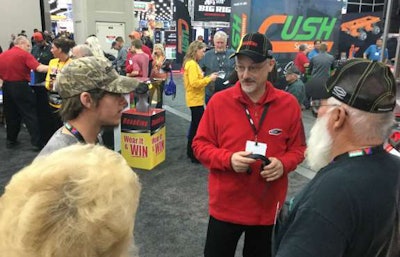 The recent Mid-America Trucking Show in Louisville was a good place to kick some tires, hear some music, catch up with trucking friends and see some of the hottest show trucks … when they weren't covered with the record-setting snow that blanketed the Kentucky Expo Center.
It was also a good place to learn about new products designed to improve driver on-the-road comfort and keep truckers connected to shippers, receivers, dispatch and loved ones at home.
The RoadPro Family of Brands showed off a number of new products, including two Bluetooth headsets from RoadKing. Reid Schoneberg was at the RoadPro booth and explained what makes these new headsets worth wearing. Listen to what he had to say.