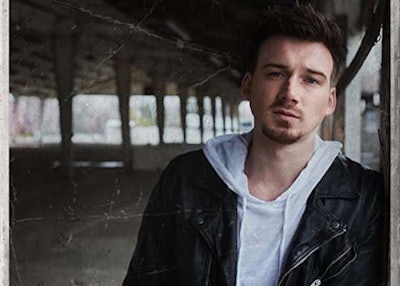 Country music hopeful Morgan Wallen's debut album, "If I Know Me" is out now and includes support from a big industry name.
Florida Georgia Line joined Wallen on the track "Up Down" and helped him perform it during on Jimmy Kimmel Live. The song is Wallen's lead single from the album and recently certified gold.
The album is available on Amazon and iTunes.
The album's track list:
1. Up Down (with Florida Georgia Line)
2. Happy Hour
3. Had Me By Halftime
4. Whiskey Glasses
5. Whatcha Know 'Bout That
6. Redneck Love Song
7. Little Rain
8. If I Know Me
9. Chasin' You
10. The Way I Talk
11. If I Ever Get You Back
12. Gone Girl
13. Not Good At Not
14. Talkin' Tennessee